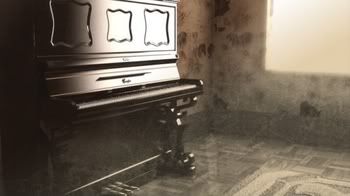 This is the first Revisited post. I intend this to be an occasional feature. In these posts, I will be looking back at an artist or group that I have already covered, and examining their older work. So, if you are an artist that I have previously featured, let me hear from you about your older work.

There are many reasons to look back at an artist's history. It can be a simple matter of wanting to know if the quality of their work has been consistent. But inconsistency also has its pleasures. Some artists take a while to find their style, and their early work provides a wonderful insight into how they developed. Other artists have only a short history, and their work could be that of two artists or even more, so sharp are the differences from album to album. There is also value in reintroducing an artist who will have a new album out soon. Above all, these songs are here because the great music made by these artists is not confined to just one of their albums.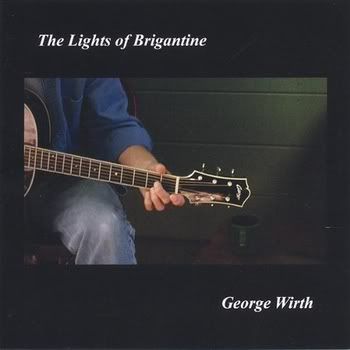 George Wirth: Diner

[purchase]

George Wirth impressed me on his album The Last Good Kiss with the quality of his songwriting. In particular, he displayed a strong sense of place and a gift for bringing his characters to life in just a few lines. This quality was already fully developed on his debut album The Lights of Brigantine. Diner is a fine example. As I listened to the song, I was in that booth in the diner, watching the customers as Wirth told me about them. I could almost smell the food cooking. Suzanne Vega's song Tom's Diner has her observing the customers from outside, not as part of their world. But Wirth is both an observer and a member of this group of patrons. It's a fine balance, and one that he realizes perfectly. The only accompaniment here is Wirth's guitar, and that's all the song needs.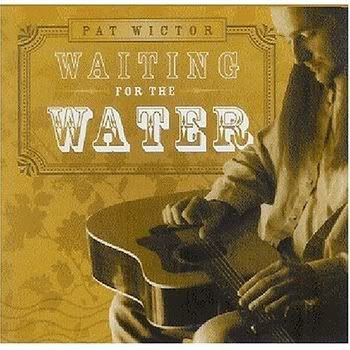 Pat Wictor: Don't Dig My Grave Too Deep

[purchase]

When I featured him here, I presented Pat Wictor showing his jazzy side. But he is far more versatile than that. Don't Dig My Grave Too Deep shows that Wictor is also a fine storyteller. The song is by Rich Deans, a songwriter I need to learn more about. But Wictor's performance of it made me choose this song over some of his originals. Wictor is a fine songwriter, but this one just has it all for me. The song presents the challenge of taking a character who may have done some awful things, and making him sympathetic. Not every singer can pull that off, but Wictor succeeds beautifully.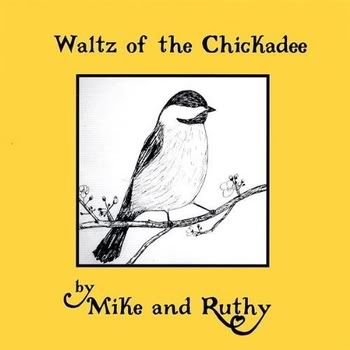 Mike and Ruthy: Another Dawn Another Day

[purchase]

It is worth revisiting the music of Mike and Ruthy because it has two distinct sides. On Million to One, they decided to rock out, and that album was an exuberant joy. But Waltz of the Chickadee emphasizes their folk side, and it was the album that drew me to their music in the first place. This is quieter music with quieter concerns. The album notes suggest that the couple were celebrating the birth of their son at the time, and the whole album could be taken as a lullaby. But this is a set of songs for adults, and it eloquently expresses the hopes and fears that are wrapped up in the birth of a child. On this album, Mike and Ruthy sing softly but expressively, often in unison or close harmony. Another Dawn Another Day leads off the album, and does not get into its theme yet, but it shows off their voices best.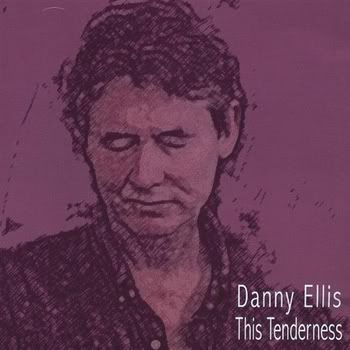 Danny Ellis: Searching

[purchase]

There could not be a sharper contrast between 800 Voices and Danny Ellis' album from six years earlier, This Tenderness. You may recall that 800 Voices was the album where Ellis tried to set some powerful personal ghosts to rest. The music was a mix of musical styles he heard in his youth, dominated by Irish folk. But This Tenderness is something else again. The songs have a Latin Jazz feel to them. It's all too easy to mess this kind of thing up with overproduction, but Danny Ellis handles the music with a delicacy that is perfect for this kind of thing. Searching is a fine example, but the quality of this album is very consistent. This Tenderness does not have the passion of 800 Voices, but it shouldn't. Ellis sings with all of the feeling that is needed. And his trombone solos on this album are a real treat. You can't really use a mute on a trombone unless you have impossibly long arms, but that is the kind of sound Ellis gets, and it is exactly right, like so much of this album. So, perhaps Ellis' next album will reveal what he really sounds like. Or maybe he is still asking himself the same question. Either way, that will be an album I want to hear.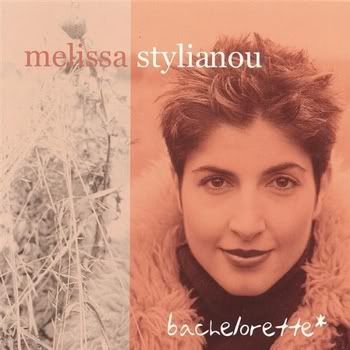 Melissa Stylianou: Tea in the Sahara

[purchase]

If I was going to do this post, then I had to consider what I said here as a promise to share with you Melissa Stylianou's wonderful version of Tea in the Sahara. It might seem like an odd choice for a jazz singer, but Stylianou makes the song sound like a standard. There have been other jazz versions, but I have found none that give the song such a classic jazz treatment. That said, Stylianou and her band perform this with a freedom that is the cornerstone of what jazz is all about. Listen closely, and you will notice that the band changes the arrangement with each verse. But this is not for show; Stylianou makes the song her own, but she never forgets that the song is what is important.

Call for help: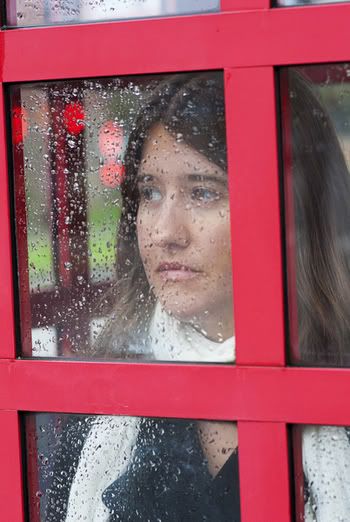 Anna Coogan: Crooked Sea

[purchase The Nocturnal Among Us here]

[donate here]

Here is news of a fund drive, and it is only fitting that it is for an artist I have featured here before. In fact, the song Crooked Sea comes from Anna Coogan's last album, The Nocturnal Among Us. But it is a song of the sea, and that is the theme of the album Coogan needs your help to finish. Coogan is a poetic songwriter, and a singer with both great feeling and great subtlety. She has modeled her campaign after Kickstarter, with rewards for various levels of donation, but she is running the campaign on her website. There is no deadline, and Coogan will get whatever is raised. You can hear more songs from Nocturnal on Coogan's website. Please do what ever you can to help.

Reminder: Adam Sweeney & the Jambouree have only until May 4 to make their goal, and they still have a lot of ground to cover. Please do what you can to help here as well.

Finally, I hope everyone has noticed the Facebook like button on the right-hand sidebar. This will get you signed up for the new Oliver di Place community page on Facebook. There, you will see posts to let you know whenever there is a new post here, but there will also be exclusive content there. I invite artists who I have posted about here to use that space to let my readers know about upcoming releases. Thank you.