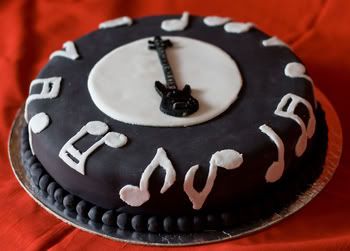 Oliver di Place was born on December 23, 2008. I'm celebrating a little late this year. That happens during the holidays. In this third year, I have reached the point where the blog is almost what I imagined at the beginning. This is a place where you might hear folk music, singer-songwriters, Americana, or jazz singers. This year, I was able to add my first musical love to the mix: blues. I also opened the Oliver di Place Cabaret for business this year; this is where you can hear music that defies categorization. For this year's birthday celebration, let's hear some of all of that, and see how it connects or doesn't.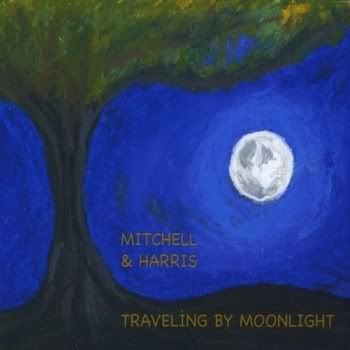 Mitchell & Harris: The Canyon

[purchase]

From the folk/ singer/songwriter camp comes the duo of Anna Mae Mitchell and G Pat Harris, known collectively as Mitchell & Harris. Mitchell plays mostly rhythm on acoustic guitar and is the voice of the duo. Harris plays basses and does all of the writing. They are joined by a small band, playing a mix of electric and acoustic instruments. The sound is based on folk, but not bound by it. The Canyon is a fine example of how this album works. It is a haunting ballad that fits Mitchell's voice perfectly. The musical setting beautifully enhances the mood while leaving Mitchell's voice front and center, where it belongs. As a writer, Harris shows himself to be a fine storyteller, and also a great mood setter. His narrator has fled to the desert, and you can feel not only the heat rising off the sand, but also the loneliness of a place where not another living thing can be seen.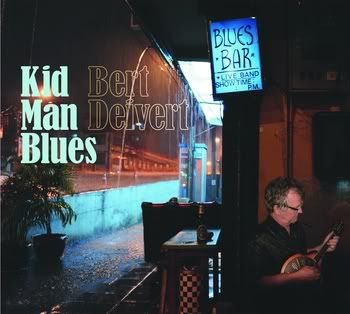 Bert Deivert: Kid Man Blues

[purchase]

Ask me for two countries where I would not look for blues music, and I might name Sweden and Thailand. Actually, now that I have heard Bert Deivert, I can't say that anymore. Deivert was born in the United States and lived there until he was 24, but his recording career started after he moved to Sweden. The acoustic blues styles from before World War II are his main inspiration, and that comes through loud and clear in his playing and singing. But Deivert is seeking and finding something that transcends historical recreations. He makes this music his own, and, by the time he gets to Thailand, Deivert has created a powerful new dialect for the blues. This album was recorded in Sweden, Thailand, the Mississippi Delta, and Germany. Deivert makes unique connections in each place. As fascinating as this is, it wouldn't mean much if Deivert didn't have the passion of a blues player and singer. He does, making Kid Man Blues, both the song and the album, a wonderful blues discovery for me.



Beau Hinze & the Back Porch Shufflers: Thunderstorms & Dominoes

[purchase]

I suppose the music of Beau Hinze falls in the alt-country or Americana category. But this is acoustic music, and it is played and recorded in a way that dispenses with the layer of artifice that is so common in country-based music. Hinze sings in a rough manner that drops into spoken word for a moment here and there. This makes it all more real. Hinze is an imaginative writer. In Thunderstorms & Dominoes, he places a group of hard-working cowboys in a cabin together, and he has them stuck there due to a flood. What could be a calamity proves instead to be a rare opportunity to relax and enjoy each other's company. In Hinze' hands, the sense of comradery is almost a living thing.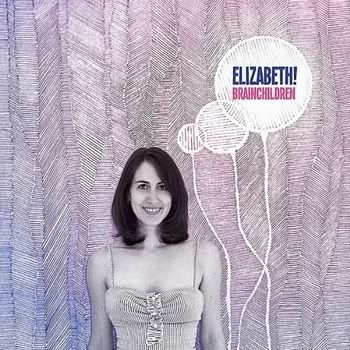 Elizabeth!: Melting Snow

[purchase]

On Brainchildren, Elizabeth! is usually a jazz singer. The are a couple of ventures into pop territory, but the jazz creeps in even there. There are also a couple of instrumentals. Her instrument is the trombone. Usually the trombone is a brash instrument, and you might expect a singer who plays one to be similarly brash. I have heard that done in jazz to good effect, but that's not what happens here. Both as a singer and on trombone, Elizabeth! brings a quiet intensity to her performance. Her emotional expression is definitely subtle, but her songs are filled with emotion. She and her band go more for texture than improvisational fancies, making this a good album for people who are just discovering jazz. For the rest of us, Brainchildren is the work of a subtle artist backed by a responsive and talented band.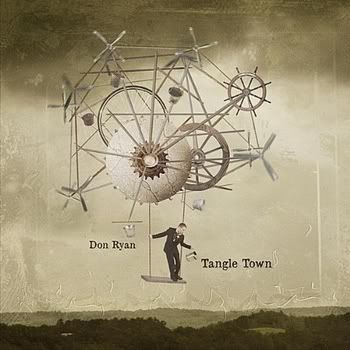 Don Ryan: Tangle Town

[purchase]

Tangle Town, the album, is conceived of as a performance at a music hall in a fictional world, with slightly different natural laws than we are used to. It is a studio album, but there is a brief moment of "audience noise", followed by an "encore" to close the album. The music makes reference to folk, country, and blues, but Ryan never lets us quite hear what we expect. The song Tangle Town starts off sounding like folk, but halfway through the band comes in, and we are suddenly in a woozy version of country. Similar things happen in other songs on the album. None of this is for show. Allow this music to take you where it will, and you will find the album to be a rich emotional experience. You will also find Ryan to be an artist of rare originality.