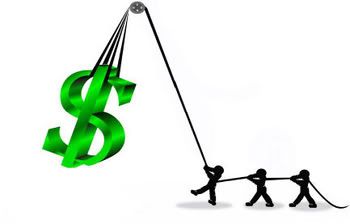 It used to be a simple matter to make an album. You would play your music live, get discovered by a major label, and then do whatever they told you. Later, it became possible to be discovered by an indie, and have the majors come calling after you proved your music would sell. Nowadays, it's different. Now you get the word out that you want to make an album, ask for donations to pay for it, and go when you have enough to cover your budget. Then, you put the thing out, and hope that enough people hear it that you can give up your day job. The expectations are lower, but the trade-off is total artistic freedom. I started this blog hoping I could help some of this music to be heard, I only just realized that I might also be able to help some of it get made. So, from time to time, I will be posting features that include appeals to help artists make their next album. All of the artists in this post made, or hope to make, their latest album this way. The last two need your help. I hope my readers enjoy this music, and I hope those who can will be generous. Full disclosure: I am not receiving any financial compensation for doing this. I do hope to have the completed albums here in the future, so I can tell you how they came out. Below, I describe the workings of ArtistShare and Kickstarter. Any errors in these descriptions are my own, and if anyone from either of these sites would like to leave corrections in the comments, please feel free.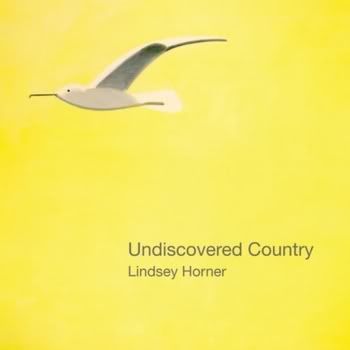 Lindsey Horner (with Andy Irvine): John Barlow

[purchase]

As I said, artists have the option these days of raising the money themselves to make their next album. There are services to help them do this, and one of those is artistShare. I will describe how it works, as I understand it, but I'm not sure I have everything right. The best thing to do, if you're interested, is to follow the link and find out on their site. ArtistShare asks for submissions, and then chooses which ones to carry on their site. Fund raising drives are open-ended, ie there are no time limits to raise the funds. They tend, from what I saw, to favor projects with a jazz flavor, but they use a pretty broad definition of jazz. The albums come out on the ArtistShare label.

Lindsey Horner is an artist who used artistShare for his new album, Undiscovered Country. The music here is certainly jazz, but some of the instrumentation is folk. On the evidence of this album, Horner's groups don't generally include a singer, but this album has a wonderful surprise: the great Irish folk musician Andy Irvine appears on two songs. Irvine is known not only for his solo work, but also for the music he made first in Planxty, and then in Patrick Street. Here, Irvine sings and plays bouzuki over a folk-jazz arrangement. It sounds like what Pentangle might have done if their classic line-up had stayed together. There is more of an emphasis on jazz on the rest of the album, but it also works as whole.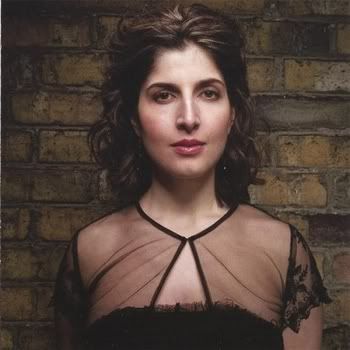 Melissa Stylianou: Three Little Girls

[purchase]

Another service that helps artists raise money for their projects is Kickstarter. Projects here can be albums, books, movies, or just about anything that can be considered an artistic endeavor. The artist creates a video describing the project, and sets goals for how much they want to raise, and in how much time. If the artist meets or exceeds their goal by the deadline, they get the money; otherwise, the donations are returned, and the artist sees nothing. As with ArtistShare, I may not have all of the details right, so it would be best to go to their website for more information if you're interested.

Melissa Stylianou and the next artist in this post, Sarah Blacker, recently completed successful campaigns on Kickstarter. Stylianou is an elegant jazz singer who also does a wonderful job of putting over the emotion of each song. Her albums are a mix of covers and originals. The covers include standards, but she will also do something like the Police song Tea in the Sahara, which was on an earlier album. Her originals stand along side the covers as equals; she is a gifted songwriter. Sliding Down, the title track of her most recent finished album, is a cowrite with Edgar Meyer, and that came out every bit as well as I would have hoped. More often, her cowriter is Kim Ratcliffe, who plays acoustic guitar in her band. Stylianou handles the lyrics, and is a poetic writer; Ratcliffe creates musical settings that play to Stylianou's strengths as a singer. Three Little Girls is a perfect example of how this works out. The national steel guitar is an instrument that I'm not used to hearing in jazz, but it is a real treat here. The song also has a vaguely Middle Eastern feel to it; this comes up in Stylianou's music from time to time, and it works beautifully.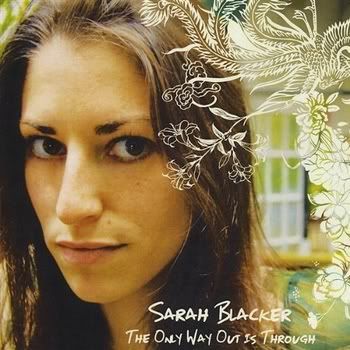 Sarah Blacker: Early Girl

[purchase]

I first heard the voice of Sarah Blacker on Keegan McInroe's last album. There, I was impressed with her power. But, in her own work, Blacker shows that she can also get excellent result with a more restrained vocal delivery. Her voice is clear, and here she shows tenderness and even a hint of humor in her delivery. Elsewhere, she rocks out or uses fuller arrangements, but Early Girl has just accordion and Blacker's acoustic guitar for accompaniment, so Blacker must carry the song with her vocal. She is more than up to the task. This earlier album shows a wonderful stylistic range, but it also makes sense as a whole.

Calls for Help:

Finally, here are two artists who are raising money directly from their fans, with no third party involved. I have provided links for those who would like to help. I would like to feature more artists like this in the future. If you are raising money for your next album, or you know someone who is, please let me know. Artists who are planning to use ArtistShare or Kickstarter or a similar service should let me know in advance of beginning your campaign if possible; that will give me the lead time to coordinate my post with your campaign.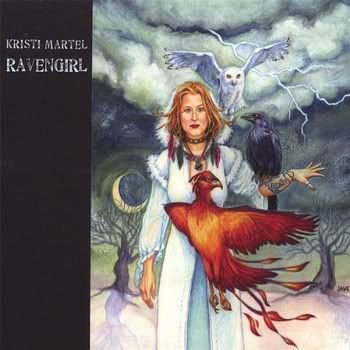 Kristi Martel: Ravengirl

[purchase]

Donate here

Kristi Martel has funded three previous albums this way, of which Ravengirl from 2006 is the most recent. So she has been doing this for a while, and she has a fan base to work from at this point. Martel is a fine piano player and singer, who works through some pretty intense feelings in her songs. I'm about to tell you some things about her that are very private for most people; I only feel free to share them because Martel has already done so in the liner notes to Ravengirl. Martel escaped from an abusive relationship after four years. Later, she had a lover who committed suicide. These are things that stay with you, and Martel works through them with her spirituality and her music. In the past, that meant spare arrangements that emphasized haunted piano parts and Martel's voice. Ravengirl was the first album Martel did after her lover's suicide, and here she makes use of fuller arrangements. The piano is recorded without the reverb Martel favored in some of her earlier work. The overall effect is one of intimacy. Here is a friend who is still in pain, but she's going to be OK. On Ravengirl, Martel also shows herself to be a creative arranger. She knows just how much percussion a song needs, and the interplay on some of the songs between the piano and acoustic guitar is wonderful. I want her new album to get finished, because I want to know what happens next. I want to hear her take the next steps, not only in her musical journey, but also in her emotional and spiritual ones.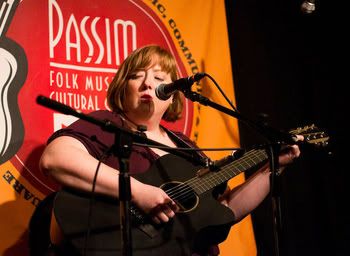 Kim Davidson: My Heart Will Always Come Back to You

Donate here

Kim Davidson faces the greatest challenge of an of the artists in this post. She has been gigging, but she is working on funding her debut album. On the other hand, Davidson's music might take her the furthest of any of the artists in this post. That's because she can write and perform perfect songs like My Heart Will Always Come Back to You. There was a time when Davidson could have just gotten this song into the right ears in Nashville, and it would have been a massive hit for some country artist. Nowadays, the song is either country or Americana, depending on who makes it famous. I hope someone does, because this is a song that deserves to be heard. And it would be best of all if that someone is Davidson, because she sings the heck out of it. She also gives it a perfect arrangement, with none of the overproduction that mars so much of what comes out of Nashville. Davidson sent me the four finished (?) tracks she has for the album, so I can tell you that there is more where this came from.

I would just like to add that I really like all of the songs in this post, all for different reasons. I don't want to put Davidson's song on a pedestal, above the others. I just think that it has the greatest commercial potential.