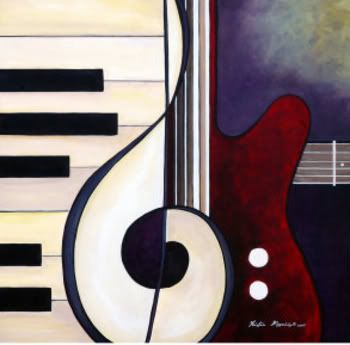 The image above is by Kristin Morris. See more of her work and purchase prints here.

By now, most of my readers know of my dislike of genre labels. The best music is individual, and doesn't necessarily fit any genre label anyway. When I use these labels, I always try to expand on them, to convey a sense of what the music sounds like. And then there are times, when a song may fit a genre, but a set does not. For those times, there is a default setting that usually covers it, but means very little: singer-songwriter. Anyone who sings and writes their own songs qualifies. Yes, traditionally, singer-songwriters create acoustic-based music and confessional lyrics in the first person. But look at Joni Mitchell, just for one. She started out as the definition of a singer-songwriter, but she eventually quit writing confessional lyrics, and she later plugged in. Was she a singer-songwriter no more? It's a debatable point, but I would say no. Here, then, are five songs by "singer-songwriters". Together, these songs show how the term "singer-songwriter" breaks down.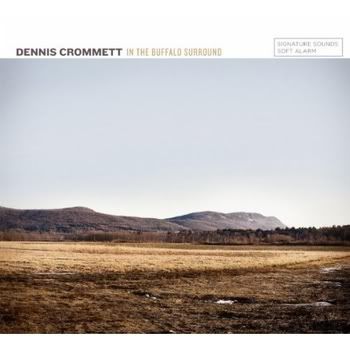 Dennis Crommett: High Cotton

[purchase]

Dennis Crommett can serve as our baseline. He is close to the classic definition of a singer-songwriter. High Cotton has a first person narrative, and beautifully rendered nature imagery, and these are hallmarks of the songs here. The acoustic guitar is featured in most of the arrangements, and Crommett sings in a wonderful low tenor with a conversational tone that draws the listener in. The harmony vocals on the choruses are done with a light touch, and suit these songs beautifully. Occasionally, Crommett rocks out, but mostly his songs are wonderfully understated gems.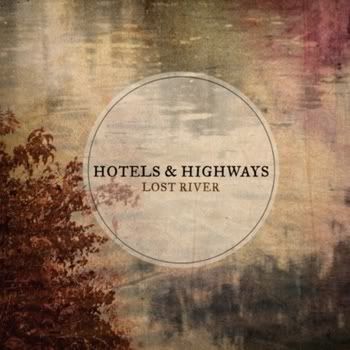 Hotels & Highways: Heaven Knows

[purchase]

Heaven Knows has a lyric told in the first person. The music is mostly acoustic, with electric bass adding emphasis and a chiming electric guitar filling out the sound beautifully. The trouble here is that Hotels & Highways is not a person but a group. They are a trio of two male and one female artist, and their vocal blend is one of the highlights of their sound. The three of them collaborate on the writing of most of the songs, including this one. These are three writers who clearly know each other well, and have a great sense of what each can contribute. Heaven Knows is actually one of their gentler tunes. The vocals can be on the folkier side, as heard here, or more soulful, as the song requires. This is a band that can rock out, and there is even one jazzy tune on the album. It all works, and it hangs together beautifully.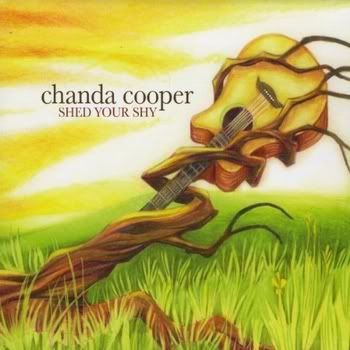 Chanda Cooper: Canvas

[purchase]

Chanda Cooper sings in a wonderful folky alto, and accompanies herself on acoustic guitar. Canvas, like so many of her songs, opens with just her voice and guitar. If you were to listen to the first thirty seconds of each song here, you might think you had discovered a marvelous folk artist. The lyrics are in the first person, and full of emotion. So we would seem to be on safe ground here. But there is a wild card here. Chanda Cooper writes all of her own words, but she usually collaborates on the music with Martin Johann Kloppers. Kloppers plays several variations on the cello that I have never heard of before, and he gets the most amazing sounds from them. Usually, as on Canvas, Kloppers enters a song along with the bass player and drummer, and suddenly the song is transformed into a rock number. Passion boils up in Coopers voice at the same time. It's almost like someone angered Bruce Banner, releasing the Hulk, so stark is the change in the music. But it makes sense, and the effect is powerful indeed.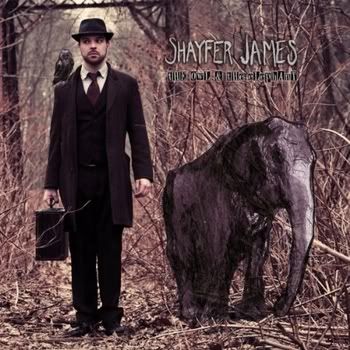 Shayfer James: Tombstone Road

[purchase]

By the time we get to Shayfer James, we're not thinking about singer-songwriters any more. James sings in a powerful tenor, and he plays the piano in a strident style. This is music with muscle and drama. I can easily imagine Shayfer James covering Queen; in fact, I much prefer his voice to Freddy Mercury's. James sings where Mercury yells, and James never pushes to hit a note. But both singers have great passion, and like things dramatic. Shayfer James needs to have a versatile band behind him. Tombstone Road has a carnival feel to it, and other songs show a cabaret influence. This one really delivers the goods.





Amelia Curran: The Dozens

[purchase, price in Canadian dollars]

Amelia Curran usually fits in the singer-songwriter mold, including on most of her latest album Hunter Hunter. Her lyrics are first person and concern relationships, and many of her songs feature her voice and acoustic guitar. That voice is a smoky alto, and her guitar playing has a bit more attack than one usually finds in this kind of music, but still… But then, Curran does something like The Dozens. This one puts me in mind of a smoky cabaret, with film noir shadows and broken hearts scattered about. It struck me that the women in Curran's songs are characters from these old movies. These women love hard, and when they hurt, they never show it. But Curran sees it, and she lets us in. Her voice is perfect for this material, so this one really works.

Reminder:

I told you two weeks ago about the Kickstarter campaign for Adam Sweeney and the Jambouree. With nine days to go as I write this, it's crunch time, and they could really use an angel or two. Of course, smaller donations will also help. If you can do anything at all, please donate here. Thank you for whatever you can do.