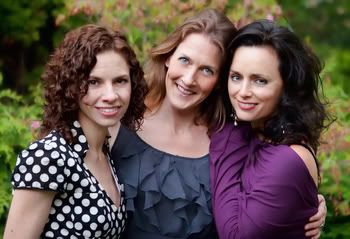 I reviewed Red Molly's last two albums here and here. Then, I saw them live and got to meet them at the Falcon Ridge Folk Festival over the summer. That was their last performance with the original line-up. Carolann Sollebello has left the band, and Molly Venter has taken her spot. There is no replacing Sollebello's contributions to the band, and Laurie MacAllister and Abbie Gardner were wise enough not to try. Molly Venter brings entirely different qualities to the group, and I was eager to see how that would work. Thursday night, I got my chance, and I am thrilled to report on the results. Since there is no recording as yet of this new line-up, I am presenting a sample of their work as solo artists. I also have for you songs from the opening acts.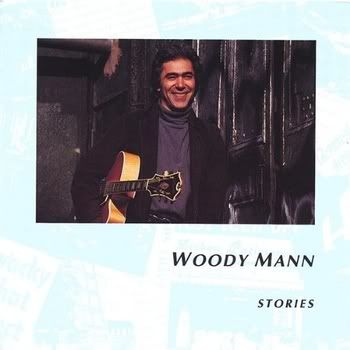 Woody Mann: East Side Story

[purchase]

Woody Mann was not on the bill, but he came out first to warm up the crowd. I came in late, and only heard his last tune, an instrumental. Mann was playing a national steel guitar, and putting it through its paces. Just as he does on East Side Story, he set up the basic structure of the song, and then played with it. His notes and chords fall around the beat, and everything is a tune with variations. None of this is just for show however. Mann always has the emotion of the piece in mind, and his improvisations help to tell the story. Later in the show I saw, Mann came back on stage for a jam on the grand finale. Here, he proved to be both a fiery soloist and a skilled and supportive accompanist. I only discovered his voice and his songwriting on the album I took home; they are quite a bonus.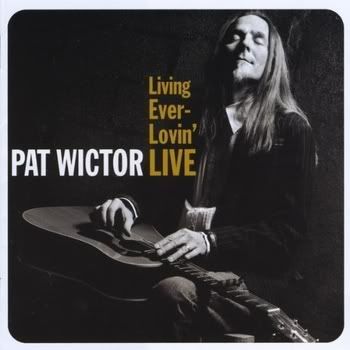 Pat Wictor (with Abbie Gardner): A Little Love is Gonna Do

[purchase]

Pat Wictor was the official opening act. Wictor is a blues-based songwriter and guitar player with a folkish tenor voice that he knows how to use just perfectly for his material. His set was another discovery for me, and I will be keeping track of his career from now on. During Red Molly's set, Abbie Gardner called Wictor up for a song, and everyone else left the stage. Wictor and Gardner, after calling themselves "jazz heads", proceeded to perform A Little Love is Gonna Do. It's hard for me to call the song a highlight of a show where almost every song was a highlight for me, but I don't think I stopped smiling the whole time they did this one.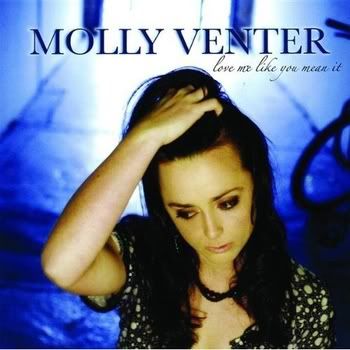 Molly Venter: Happier Now

[purchase]

Molly Venter brings a soulful voice and a rocker's intensity to the group. To imagine Red Molly doing Happier Now, start with the intro you hear in this version, with voice and acoustic guitar. Now, instead of the rock arrangement heard here, add just dobro and bass, plus harmony vocals on the chorus. Thursday night, the song really came alive. Venter's voice is powerful, but she also knows how to blend in beautifully with the other voices in the group, and on a lot of songs she had to learn in a short time. She also took the lead on a great cover of Fever, which I hope the band plans to record. It was a blast.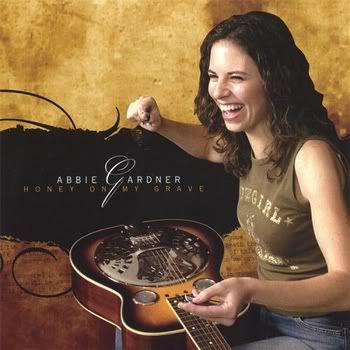 Abbie Gardner: Honey on My Grave

[purchase]

Honey on My Grave is one of my favorite songs that Red Molly does. The song emphasizes Abbie Gardner's bluesy side. Gardner's solo version is more intimate than the way Red Molly did it Thursday, but either way, the song comes through beautifully as bluesy prayer.



Laurie MacAllister: Where Goes My Love?

[purchase]

The only solo work I have from Laurie MacAllister is the album The Things I Choose to Do. This is an album of all covers, and it shows a side of MacAllister that I don't see much of in Red Molly. So I am including Where Does My Love Go? In this post for two reasons: , MacAllister is an essential part of Red Molly, so it wouldn't be fair to leave her out; and besides, the song is incredibly beautiful. If I had to give a name to the style in which the song is arranged, I suppose I would call it Western chamber folk. One thing that does carry over from here to MacAllister's contribution to Red Molly is the tenderness and delicacy of her vocals here. Although not always the feature of a Red Molly vocal arrangement, this quality is the glue that holds many of their songs together.

Call for help: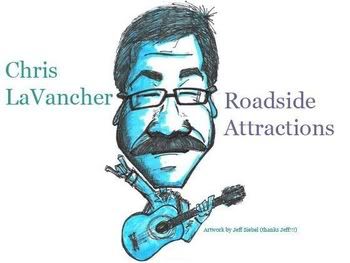 Chris LaVancher: Bury Me

Donate here

Chris LaVancher just launched his Kickstarter campaign to make his debut album. LaVancher writes songs that tell stories of love among the ruins. His characters may not be from the highest rungs of society, but their feelings come through loud and clear. LaVancher's guitar playing has the feel of the best acoustic blues, although it is not blues exactly. His folky tenor voice completes the package, and his songs really shine through.

On his Kickstarter page, LaVancher has set a modest goal for his drive. He talks about having an idea in his head about how the album might have sounded, and about having to scale back his plans in the face of financial realities. I hope LaVancher can smash through the goal he set for this drive, and make the album he first heard in his head. That doesn't have to mean that he gets Willie Nelson to duet with him, however.

Reminder:

Kim Davidson and Kristi Martel still need your help to make their albums. So does Mary Bragg. Thank you for whatever you can do.