The pot of gold at the end of the rainbow is a symbol that appears every year at this time. To me, it has always indicated not just a reward, but also the journey to get there. Think of this set then as a journey toward Irish music. The Celtic people of Ireland had a journey of their own before they landed in Ireland. For many, famine and religious and political strife have meant that the journey did not end there, and so it is that the Irish people, as well as their music and traditions, are to be found in the United States and Australia, among other places. Wherever the Irish have gone, their music has influenced and inspired those around them. So it is that most of the music in this post is by artists who have never lived in Ireland, and many have no Irish blood either. But the ancestry of the music is indisputable.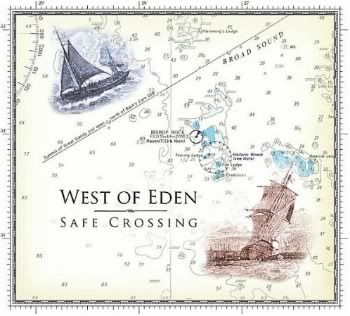 West of Eden: On She Goes

[purchase]

West of Eden is a Swedish band. The Nordic folk music that I have heard has some resemblance to Celtic music, although I'm sure a connoisseur of either genre would be horrified to hear me say so. But the Celts did pass through this part of the world before landing in the British Isles. Safe Crossing is a collection of sea songs, and it is inspired work throughout. Only On She Goes really has that Celtic lilt, but the entire album has one wonderful example of folk-based sea song after another. The album was inspired by John Fowles' book Shipwreck, and it has led the band to their finest work yet. On She Goes is an original song, and, even though I am a man, the lyric makes me smile. Having never met Jenny Shaub, I am confident of my ability to stay out of the junkyard of her memory.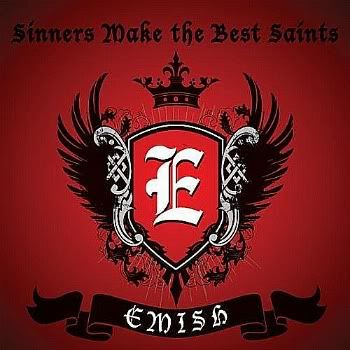 Emish: South Australia

[purchase]

Emish hails from New York State. They work the same British Isles folk-rock territory that was pioneered by Fairport Convention, but Emish does it with a strong Irish accent, and with a punchy rock edge that seems to come more easily to Americans than to the British. Their songs are sometimes more on the acoustic side, and sometimes all out rockers. South Australia is a traditional tune, and Emish finds that sweet spot right in the middle stylistically. The song also shows off the wonderful vocal harmonies that are an important and beautiful part of their sound.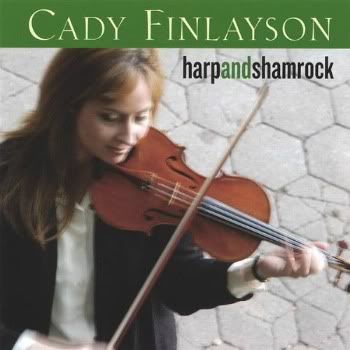 Cady Finlayson: Ms Billye's Waltz

[purchase]

And then there are those artists who seek to master the traditional forms, even though the are not "native speakers", as it were. Cady Finlayson has more recently taken her grounding in Irish folk in some pretty wild directions. But Harp and Shamrock is a set from 2004, and here Finlayson is still doing her apprenticeship. Finlayson is a fiddler from New York City, but she has both traveled extensively in Ireland, and sought out the best Irish players she could find in the United States. The results show that she chose the right musical path. Finlayson navigates the speedy runs of the jigs and reels in this set beautifully and expressively. But she really shines on slow airs like Ms Biilye's Waltz. Here, her fiddle has an almost human voice, and her "singing" is as emotionally rewarding as any human voice could be. No words are needed.



Joe Ross, Janet Naylor, and Friends: Planxty Irwin/ Sheebeg Sheemore

[purchase]

Joe Ross is usually a bluegrass musician, and a fine one. But he can step out and play Celtic music, or jazz-influenced folk. I'm not sure what else he's capable of, but I will let you know when I find out. Ross has made exactly one album of Celtic music, with harper Janet Naylor. Ross himself wrote about this earlier this week on Star Maker Machine. Naylor only made this one album, as far as I can tell, in 1998. The musical territory here is quite similar to what Cady Finlayson is working with, but the results are quite different. The songs on The Harper's Reverie are presented as chamber music. The instrument that sounds so unusual on Planxty Irwin/ Sheebeg Sheemore is a bassoon. The music is well played, to be sure, but what this approach really emphasizes is the beauty of the compositions. I doubt that Turlough O'Carolan ever imagined these arrangements of his music, but I think he would have approved.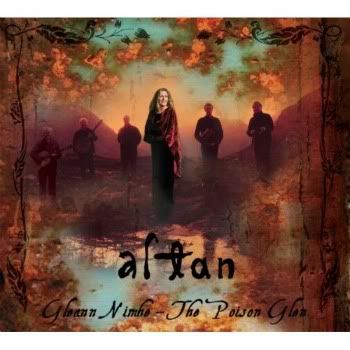 Altan: An Ghealog

[purchase]

And now we arrive in Ireland at last. Ireland is known, among other things, for its seemingly inexhaustible supply of amazing folk sopranos. That said, Mairead Ni Mhaonaigh is certainly one of the best. The Poison Glen, Altan's new album, is a mix of instrumental pieces and songs. This is the traditional way of making an album of Irish music. The instrumentals here are very fine, but I live for the songs. Most are in Gaelic, but Ni Mhaonaigh's voice communicates clearly in any language. Altan has been part of the Irish music scene for many years. Some groups have changed their sound, adding a wash of synthesizers, and creating sonic wall paper, while giving Irish music a bad name. The Poison Glen is not strictly traditional, but this music far more grounded in tradition than some of its more flighty cousins. Altan adds wonderful vocal harmonies. The full instrumentation is not listed, but if any electronics are used, they are applied with great subtlety. The songs and instrumentals are a mix of traditional and newer material. The fact that some of the new songs were composed in Gaelic tells you all you need to know about Altan's desire to keep a connection to tradition while moving that tradition forward.