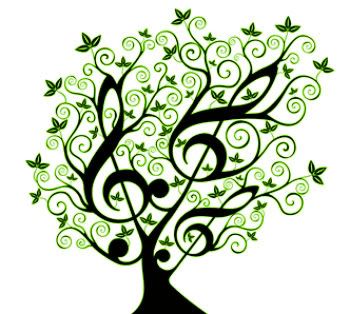 Spirituality as often at its best when it happens by accident. Think about the zealotry of people who find religion as adults compared to the attitude of those who are born to it. I use a broad definition of spirituality, not confined at all to religious belief, but I find that this idea still holds true. So I was happy that this post happened by accident. I originally set out to do a post of hot new releases, but, as I began to choose songs, I noticed a theme developing. The songs were expressing deep emotions, sometimes triggered by a confluence of events. I had a theme on my hands, and two of the albums I had chosen at first fell away, to be replaced by two older albums. The selection of songs brought into focus for me what I mean by spirituality. Let me show you what I mean.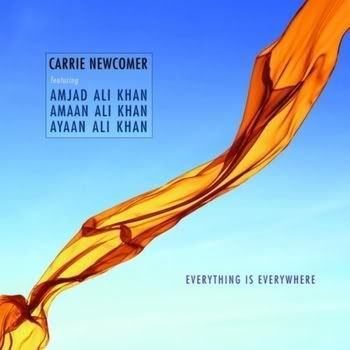 Carrie Newcomer: I Believe

[purchase]

Carrie Newcomer has incorporated spiritual themes, in the way most people use the term, into her songwriting for some time now. She has the gift of being able to frankly discuss this without ever getting preachy. These spiritual themes are even more in the foreground than usual on Newcomer's new album, Everything is Everywhere. The album is the result of a trip to India Newcomer was able to make, and the chance to work with Indian musicians has made the music sound richer. Given all of this, I Believe, despite the title, might not be the most obvious choice. The song is largely a list of things in the mundane world. For me, that is exactly the point. The song is a wonderful expression of thankfulness for the every day miracles we all too easily overlook, and it is also a beautiful statement of humility in the face of this.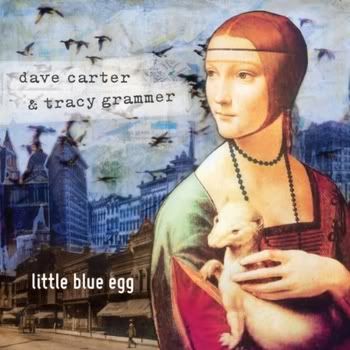 Dave Carter and Tracy Grammer: Till We Have Faces

[purchase]

Yes, there is a new album by Dave Carter and Tracy Grammer, and a very fine one. Carter passed on in 2002, but he was a prolific songwriter, and he left behind many songs that had never seen the light of day in his lifetime. In this case, Tracy Grammer discovered some recordings they had made together that she had thought were lost. Carter was the songwriter for the pair, and one of the best. He alternated between spiritual and earthly themes in his writing. Carter's spirituality was not tethered to any specific religion, which freed him to write lines like "Rock me Goddess in the gentle arms of Eden". Nor were his beliefs in any way a hodgepodge; rather, he found common ground in a wide variety of spiritual traditions, and he expressed that beautifully in his writing. Till We Have Faces is one of his finest songs of this sort. The song could be a mysterious telling of earthly love, or it could be a description of a ritual binding of body and spirit. It's probably both. It's the kind of song that prompts the listener to explore their own spirituality, which is exactly what the best writing of this sort should do. Grammer's vocals and fiddle work here are also just beautiful. The background vocals are by Claire Bard, who I need to learn more about.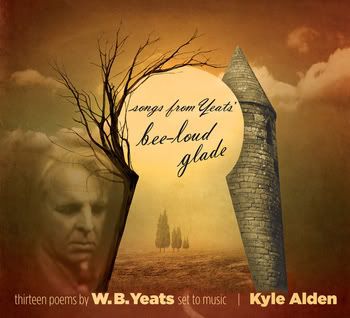 Kyle Alden: The Cap and Bells

[purchase]

Kyle Alden found his spirit moved by the works of another artist in another time: William Butler Yeats. On a trip to Ireland, Alden visited sites associated with Yeats, and Alden decided to revisit Yeats' poetry when he got home. Alden says that the music to The Cap and Bells wrote itself, and the rest of the songs here quickly followed. Yeats expressed a spirituality that was very much tied to the physical world. Nature and the lore of specific places were important to him. If you believe that magic can be tied to specific places, Alden appears to have absorbed some of that magic. His musical settings are not Irish music, but they more than do justice to their inspirations.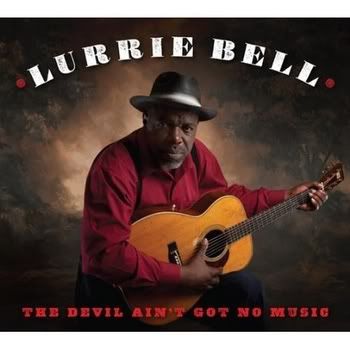 Lurrie Bell: Peace in the Valley

[Available April 17, 2012, pre-order here]

In making connections to spirituality as most people think of it, Lurrie Bell's rendition of Peace in the Valley would appear to be the easiest fit. The song is, after all, a gospel standard, so what more is there to say? Quite a bit, it turns out. Bell grew up in the American south at a time when musicians had a stark choice to make between playing the blues or gospel. Blues was viewed as the Devil's music, and this was taken quite seriously. Bell, of course, moved to Chicago, and made a name for himself as one of the best blues artists in a blues town. His blues often features his electric guitar and a good-sized band. But, before Bell left the south, he played gospel. The Devil Ain't Got No Music is a statement by a man who is beginning to feel his own mortality, an affirmation of faith and a testimony. Stylistically, Bell can not keep the blues out of his gospel music, but the arrangements are stripped down, and the playing is mostly acoustic, although with a sharp edge. This is the sound of a man baring his soul, and Peace in the Valley is a fine example of the music's power.



Andrew McKnight: Bridges

[purchase]

Most people would probably talk about their spirituality in terms of their inner life, and we have seen some fine examples of that. But for Andrew McKnight in 2007, his spirituality was all about how he related to the world outside. His political views are informed by his conscience and beliefs, which makes the political songs on Something Worth Standing For some of the best I have heard. Bridges goes deeper, and explains the trigger for all of this. The song was inspired by the birth of McKnight's first child, and, in it, he meditates on the sort of world this child will grow up in. Surely, his determination to make that world the best place he can for that child is as much a spiritual statement as anything we have heard here.