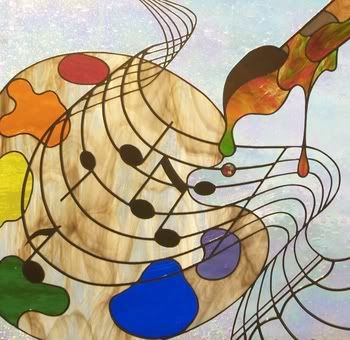 What is pop music? At different times, it has been Madonna, The Lovin' Spoonful, and The Clovers, just to name a few. These artists could not sound more different from each other, but each is or was pop. Pop music then is a menu of musical memories and reference points. Listen to Madonna's Borderland, or a song inspired by it, and you might recall how you felt when you first heard it. That gives songwriters an opening. The ability to invoke these feelings with a musical feel can enhance what they do. The key, often, is to avoid the excesses of the form you are invoking, but still recall that form, and perhaps comment on it. Here are five artists sampling from different parts of the menu, to great effect.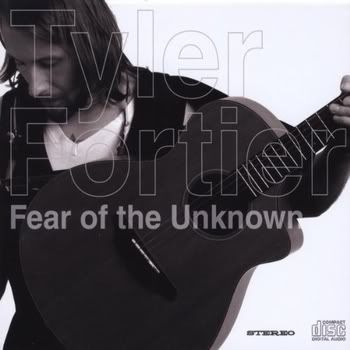 Tyler Fortier: Might As Well Get Saved

[purchase]

Tyler Fortier sometimes makes albums that are almost folk, with not much more than his voice and acoustic guitar. But Fear of the Unknown as a whole is what happens the rest of the time. The band on this album is large, and the music mostly rocks. Fortier uses horns, strings, and some other instruments not often heard in rock to create rich textures that suit the songs well. And then there is the song I have chosen. Might as Well Get Saved represents the middle ground between the two extremes of Fortier's approach to making music. The song is a ballad, and Fortier sets the song for voice and acoustic guitar. But there is a piano line that weaves around the guitar part, and strengthens it. Fortier's vocal is almost doubled by a background singer doing a close harmony line. And the whole thing rests on a cushion of organ and trumpet. The result is a work of subtle beauty. The lyric tells the tale of an itinerate preacher who warns all who will listen of the end times. The words don't tell us entirely what to make of him, but the musical setting conveys sympathy. Fortier does not ask us to agree with this man's theology, but he wants us to feel the loneliness of his self-appointed mission. The combination of words and musical setting convey that beautifully.



Walter Parks: New Mexico

[purchase]

New Mexico is almost the negative example of my thesis here. Parks makes this one work by what he leaves out. The lyric could be pure country, and in fact, someone like George Strait could probably have a massive hit with it. Parks tells the story of a woman in North Carolina who feels that she must leave her life and a lover behind, and restart her life in New Mexico. A country version of this would drench the song in pedal steel and strings. But Parks strips the song down, with a spare arrangement for drums, bass, and guitar, with some subtle lap steel that is mostly atmospheric. The arrangement features lots of space that must go unfilled, as the lyric tells us. The emotion of the piece is that much stronger because of its sparseness, and that is emphasized because of what we expect a song like this to sound like. Parks takes a subject that could have been a cliché, and makes it true.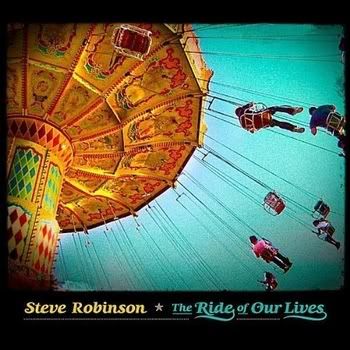 Steve Robinson: Riddles

[purchase]

Steve Robinson goes in the opposite direction, to wonderful effect. Riddles begins with just Robinson's fine tenor and acoustic guitar. But then the layers of sound begin to accumulate, and soon we are close to a sound like The Beatles at their psychedelic best. One can also hear the fact that Robinson worked with Roger McGuinn for some time, and there are some intimations of the best of The Moody Blues. It adds up to pure pop bliss. Robinson is no musical tourist; it is clear that this is his musical home, and I was glad to accept his invitation to visit him there.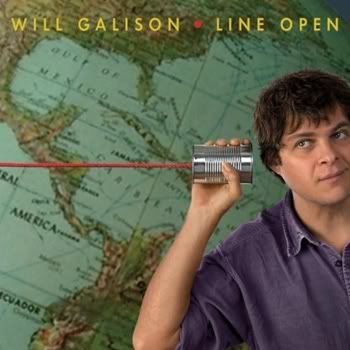 Will Galison: Bobby & Sally

[purchase]

Like Steve Robinson, Will Galison has a sure touch with big arrangements. The songs here are constructed as they were in the 1950's, but filtered through modern sensibilities. Galison creates great grooves, aches just right on the ballads, and delivers a perfect love duet with Sonya Valet on the title track. But Bobby & Sally gets everything sublimely perfect. The lyric is a quirky and delightful love story, and Galison becomes the second songwriter I know of, after John Hiatt, to use the word amoeba in a song and do it well. The whole thing rides on a vaguely Latin groove, and Galison's emotive tenor caps it all off. I can't sit still to this one, and I find it hard to resist singing along. Repeated listens have done nothing to dim my enthusiasm.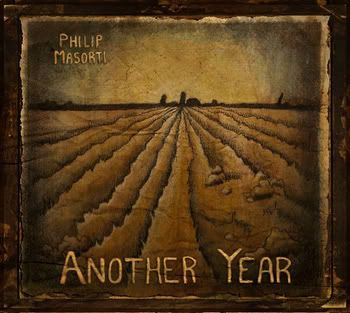 Phillip Masorti: Cheaper

[purchase]

Cheaper gathers itself out of chaos, and settles into a stabbing groove. The lyric is enigmatic. The song could be a metaphorical expression of the dangers of love, but there are also lines that could be taken as drug references. What comes through clearly is the combined sense of excitement and danger. Musically, it's easy to hear this one as hard rock, but Phillip Masorti does something far more interesting. The groove comes from drums played with brushes, electric bass, acoustic guitar, and mandolin. The sense of danger is heightened by a ragged fiddle part and a scarred electric guitar line. Masorti's low baritone slinks on top of this, and the feeling is complete. There is no need to get louder; this one has all of the power it could possibly need.