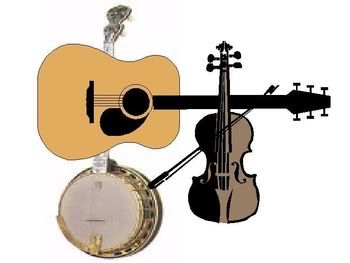 I am comfortable saying that all of the songs in this post are folk music. And yet, there are a variety of approaches to writing, arranging, and performing these songs. In part, this reflects changes in either what constitutes folk music, or my perception of it over the years. It comes down to the question of what folk music is. It almost seems that, with every new album I receive, the answer gets bigger. Folk music these days has more subgenres then there are posts in the president's cabinet. So I can't cover them all here. But this survey gives a brief overview of what folk music can be, and how my understanding of it has changed over the years. Let me show you what I mean.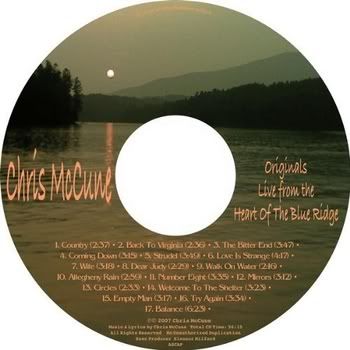 Chris McCune: The Bitter End

[purchase]

I originally thought that folk music was the sound of one man or one woman, and an acoustic guitar. The music was unadorned, not raw but true and unprocessed. Chris McCune makes his music that way. He sings in a gravel-y baritone, and his guitar playing is fine, but not the center of attention. The focus is on the songs, especially the words. McCune sounds weary of the world, but he varies his expressions of that with the poetry of his words. He also can get an amazing range of moods out of his guitar playing. So an entire album of one man and his guitar held my attention throughout. Not many artists can do that anymore.



Sheila MacDonald: Lucky Luke

[purchase]

Sheila MacDonald has a pretty voice, but you can tell that she is not a trained singer. So, her songs don't sound polished, but they do sound true. She varies the sound of her album by letting someone else handle some of the guitar playing, and by adding an extra instrument here and there. The fiddle on two songs is particularly beautiful. But Lucky Luke has just MacDonald's voice and the guitar playing of Raymond Gonzalez. MacDonald adds overdubbed background vocals with a beautifully light touch. What comes through is a quality of innocent sympathy for the title character that would have been lost in a more polished performance. MacDonald has a perfect feel for how best to use her musical and writing gifts, and Lucky Luke is a perfect example.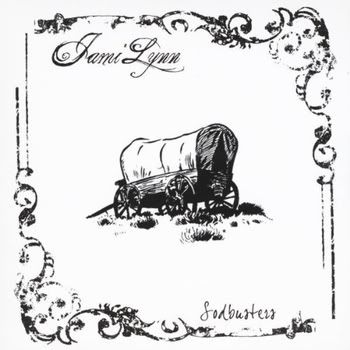 Jami Lynn: The Lame Soldier

[purchase]

As I continued to explore folk music, I began to understand that it could be played and sung not only by individuals, but also by groups. The music of the Kingston Trio is not what I would call folk, but the music of Doc and Merle Watson certainly was. On The Lame Soldier, Jami Lynn plays banjo, and she is joined by Josh Reick on guitar and stand-up bass for a wonderful trio sound. Another requirement for my earliest definition of folk music was that the songs had to be traditional. Half of the songs on Sodusters, including this one, are indeed traditional, but the other half are written by Jami Lynn. Throughout, the songs have the haunting sound that traditional songs so often have. As a songwriter, Lynn is so well versed in traditional music that her originals fit in perfectly on this album. Sodbusters is one I know I will want to come back to again and again.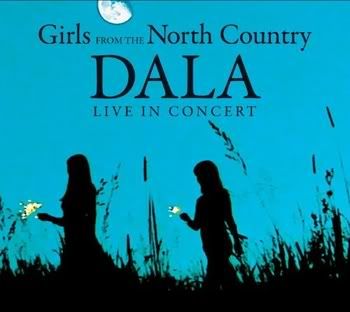 Dala: Anywhere Under the Moon

[purchase]

Based on their music, you might guess that all of the artists in this post so far listen only to folk music. You would not say that of Dala. They can do folk as well as anyone, and their music is acoustic. But songs like Anywhere Under the Moon have rock strumming. The woman in Dala have their ears wide open, and a variety of influences can be heard in their music. In their case, that diversity of influences makes their albums richly varied. Girls From the North Country is no exception. The album has a traditional song, as well as covers of Bob Dylan and Joni Mitchell, to name a few. But it also has original songs. For Dala, it is never about the genre, but simply about the song. All of the songs here are performed beautifully, with the wonderful vocal harmonies that are a key to the group's sound.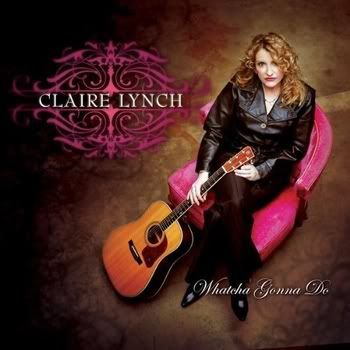 Claire Lynch: Whatcha Gonna Do

[purchase]

Ostensibly, the music of Claire Lynch is bluegrass. But there are hints of country and jazz as well. They call this kind of thing new grass these days. I just call it great stuff. Lynch has a voice that borders on Dolly Parton territory, with that wonderful sweetness. Whatcha Gonna Do, the song, is a fine example of how the diverse elements that make up Lynch's music can combine to create great beauty.