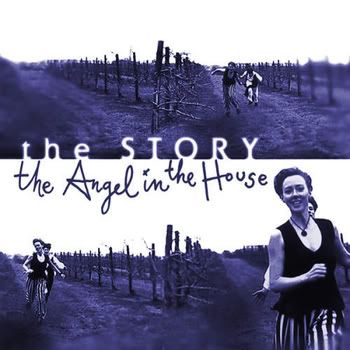 The Story: Missing Person Afternoon

[purchase]

I have always loved the Latin rhythm of Missing Person Afternoon by The Story. If you are not aware, The Story was the duo of Jennifer Kimball and Jonatha Brooke, before each of them went solo. Brooke is much better known than Kimball. That's not surprising, since Brooke did most of the songwriting, and played instruments as well as singing, while Kimball only sang. Still, both have made music as solo artists that is well worth seeking out. As a duo, The Story started from a foundation of folk-rock, but their ears were wide open, and many of their songs reflect this. Hence the carnivale feel of Missing Person Afternoon.

The lyric is another matter. The narrator sings the song to Luisa, who is evidently a recently departed lover. But the narrator tries to apologize to her, and sings, "But I was wrong, (and here is where you will have to imagine the rest)." So Luisa may be physically absent, but the narrator could be the missing person in the title. Her remorse seems genuine, but she can not express it in words. A part of her is not there, and maybe it never was. Maybe that's why Luisa left.