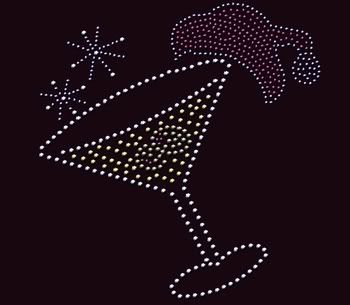 The Oliver di Place Cabaret is pleased to announce the line up for this year's holiday shows. Prepare to go on a musical journey to parts unknown and unimagined. Prepare to have your ideas of holiday music stretched to the limit. But most of all, prepare to smile and laugh and dance. Welcome.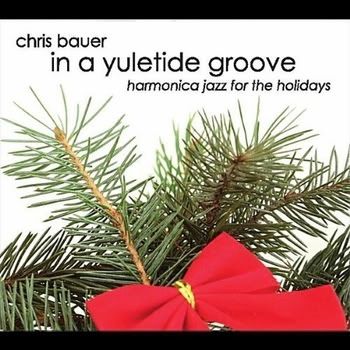 Chris Bauer: I'll Be Home For Christmas

[purchase]

To start off the evening, let's ease in with some holiday jazz. Now this kind of thing, even when it's instrumental, can easily get syrupy. But Chris Bauer leads a solid straight-ahead combo here, and he sidesteps the musical traps of the season. In a Yuletide Groove is a set that reveals a sincere love of both the season and its songs, with no sweetening needed. It helps a lot that Bauer gets such a full and rich tone from his harmonica. From the sound, I assume that he is playing a chromatic harp, which has a wider tonal range and is better for chording than a regular harp. It is also harder to bend notes on a chromatic, but Bauer mostly doesn't need to. He finds the richness of his instrument, and his band provides a solidly swinging backdrop. Yuletide Groove is a generous program of holiday favorites that has a mellow vibe, but also great energy.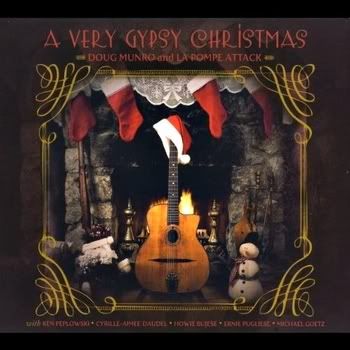 Doug Munro and La Pompe Attack w Cyrille-Aimee Daudel: Santa Claus is Comin' to Town

[purchase]

Doug Munro and his band are playing what is called gypsy jazz here, the style pioneered by Django Reinhart. Singer Cyrille-Amee Daudel appears on three songs, including the one I have chosen. Elsewhere, the melody is heard on fiddle or clarinet. There are lead and rhythm guitars and bass, but no drums. They are not needed, because Munro and his rhythm guitar player get a sound that is both percussive and melodic, and they and the bass player power the music along nicely. The tightness of the band makes this album a joy to listen to. Daudel contributes a nicely understated sweetness to the songs she sings, and she gets to cut loose in brief scat solos that are emblematic of the pleasure these musicians were obviously having as they made this album.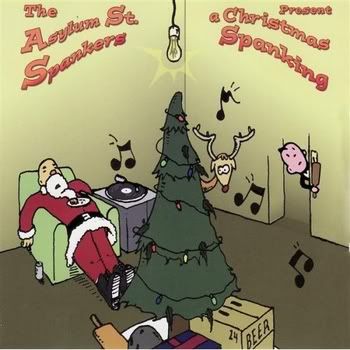 Asylum St Spankers: Red Nosed Reindeer Blues

[purchase]

I was always taught that holidays were the time to ask questions, to help you gain a better understanding of your culture, heritage, and faith. Here's one: what would Rudolph the Red Nosed Reindeer sound like if it had been written by Muddy Waters? The Asylum St Spankers answer that question brilliantly here. Elsewhere, there is a version of Silent Night played on a musical saw, but over all, this is a collection with a jazzy and bluesy flavor, and the joy and cheer of all of the musicians is abundantly evident.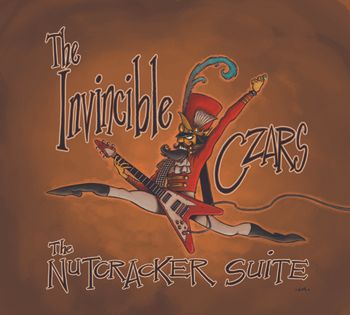 The Invincible Czars: Trepak (Russian Dance)

[purchase]

Having asked about Rudolph and Muddy Waters for the last song, it's only fair to present this puzzler: what would The Nutcracker sound like if it had been the result of a collaboration between Fishbone and The Pogues? You're kidding, right? Nope. The Invincible Czars have created this work of mad genius, and there is an entire album of it. It works surprisingly well, even when things go off the rails for a bit, as they do in the bridge of Trepak (Russian Dance). I won't say any more. Just listen, and prepare to be tickled.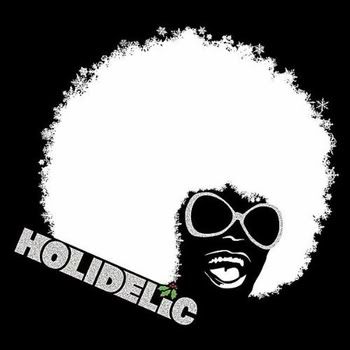 Everett Bradley: Holidelic

[purchase]

If you haven't gotten up to dance yet, our last act of the evening should fix that. The song Holidelic is a holiday anthem in the style of Parliament/ Funkadelic. There are even P-Funk references in the lyrics. Everett Bradley nails this style, and creates an irresistible dance number for the holidays. Holidelic the album functions as a survey of 1970s and 80s soul and funk styles. Bradley obviously loves this music, and understands its workings perfectly. But more than that, he provides the boundless energy necessary to pull this kind of thing off. For the most part, that don't make records like this anymore, but Bradley does. There is also an annual live version of this, and it must be quite something to see.