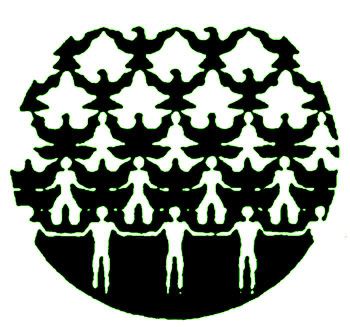 I haven't talked much here about my own musical experience. I tried many instruments as a child, and mastered none. The first was cello for three years as a boy, and the other longest one was piano for about a year. In between, I tried flute, oboe, even clarinet for a few minutes. But I would say that the only thing that really took, and that really has a bearing on what you read here, was my discovery of choral singing in high school. Once I got to that point, I found a preference for smaller chamber choirs, and I stayed with that for a few years into adulthood, until the demands of parenthood got in the way. More relevant to this blog was my education as a listener. That began with a wonderful gift from my parents. They were both amateur classical musicians, my father on oboe and my mother on violin. They had friends who played piano and cello, and they would get together at our house every Saturday night when I was a child to play chamber music. There was also a flute player who couldn't always make it. So chamber music works were my lullabies. From this, I gained a lifelong appreciation of the sound of musicians interacting in small groups. My examples in this post have nothing to do with classical music, but the interplay of these musicians is just as wonderful.



The Boxcar Lilies: Leaving You (Was Like Quitting My Day Job)

[purchase]

The Boxcar Lilies are the trio of Jenny Goodspeed, Katie Clarke, and Stephanie Marshall. Each plays an instrument, (isn't Katie Clarke the perfect name for a banjo player?), and they take turns on lead vocals, with the other two providing great support singing backup. Heartwood is their debut album, and they were more than ready. The album is a marvel of consistency, a solid work of contemporary folk that allows each of their voices to be heard, but shows why they are together. Jenny Goodspeed takes the lead on her song Leaving You. The song is an acoustic country waltz, and it leads you to expect a heartbroken break up song. But then the chorus arrives, and the song turns into a marvelously over the top brush off song. The Boxcar Lilies can show their serious side too, but I love the playfulness and good humor of this one.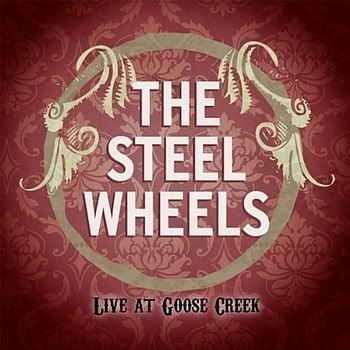 The Steel Wheels: Riverside

[purchase]

As players, The Steel Wheels are a high energy bluegrass band, but on top of that are rock vocals. This is especially true of lead singer Trent Wagler. Their harmony arrangements are also inspired by gospel music, and some of the playing also has a jazzy feel to it. Can they make all this work together? Listen to Riverside. The song is actually a blues, the fervor of the performance is gospel, but, whatever else it is, it's one of the mightiest and most righteous performances I have heard this year. And the album offers up many more treats of this kind, as well as some great slow burners, and a couple of fiery instrumentals.



Blame Sally: Parajos Sin Alas

[purchase]

What do you think of Country and Spaghetti Western as a new musical genre? The music of Blame Sally is the sound of country flying through a lonely canyon on a dry wind. There is the suggestion of space in this music, and a haunted quality. Parajos Sin Alas is a fine example of this sound, one of many on this album. The song uses the combination of syncopation and repetition to create an insistent quality that works beautifully. I only wish I knew what the Spanish words meant.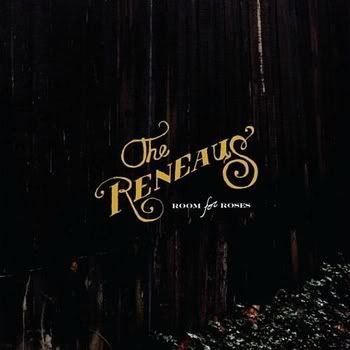 The Reneaus: Room For Roses

[purchase]

The other groups in this post share the writing and lead vocal duties. But the Reneaus are Ashley Cooper Winn's band; she takes all of the lead vocals, and all of the songs are hers, at least on this album. That's a perfectly good model for a band, and it certainly works here. Winn sings in a plaintive soprano with a bit of breath. A lot of the time, the instrumentation is that of a rock band, except for the stand up bass. That makes a powerful difference here. In the title track of Room For Roses, the bass starts things off with a rumble of thunder. The percussionist is playing what I think is a snare, cymbals, wood blocks, and maybe something I missed. There is a rhythm guitar, and the lead guitar has an abrasive tone that slashes through the song. The gentleness of Winn's voice makes an excellent foil to this. There is an organ part in the background that helps to blend all of this together. This music is no more unsettled than the emotions it presents. And the combined effect is powerful indeed. Elsewhere on the album, there is banjo and some pedal steel. In all cases, The Reneaus show a great talent for combining musical sounds that don't normally mix, and making them work.



The Greencards: Mrs Madness

[purchase]

The instrumentation is bluegrass, the vocals by Carol Young and Kym Warner are understated, but clear and full of feeling, and the musical style is… unpredictable in the best way. Their website refers to their "multi-dimensional Americana vision"; it's clunky, but accurate. So some songs here lean towards bluegrass, some towards folk, still others have a jazzy feel that puts me in mind of David Grisman. And then there's Mrs Madness. This one could have gone in my Cabaret post back in July. It's probably the last thing you would expect from a folk group, but The Greencards seem to specialize in the unexpected, and they make it all work beautifully.