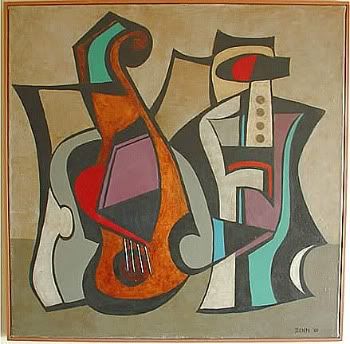 When I was younger, artists used to make albums to have something to sell, and to make money. Labels signed them for the same reason. Beyond that, there was and still is the desire to get the music out to as many people as possible. Nowadays, most artists probably don't make much from album sales. But someone who buys a CD at a gig might play it for a friend, and the friend might be at the next gig as a result. I hope that sending a CD to me means that someone might hire an artist for a gig who they wouldn't even have heard otherwise.

But sometimes, there are other reasons for making a CD, reasons that transcend business considerations. Someone gets an idea that demands their attention, and nothing else can happen until the album gets made. Often, these ideas become themes around which the albums are organized. The music is often a passionate reflection of this. These kinds of albums are the special projects in my title. Let's check some of them out.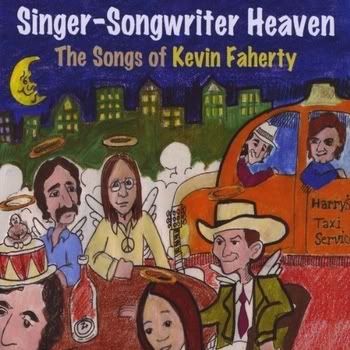 Darryl Purpose: Life, Based on a True Story

[purchase]

Kevin Faherty is an extreme example of a songwriter's songwriter. By this, I mean that his songs are known and admired by other songwriters, but almost unknown to everyone else. Faherty seems to have decided that he does not want to sacrifice the purity of his art by making albums, and I'm not even sure that he performs in a formal setting very often. But a large number of other songwriters have gotten to know Faherty's songs from his appearances at campfires at the Kerrville Folk Festival. One of these is Darryl Purpose. Purpose put together the album Singer-Songwriter Heaven as a sort of musical surprise party for Kevin Faherty, who apparently knew nothing about it until the album was close to completion. Purpose has gathered eighteen other artists who know Faherty and admire his work, and gotten each one to record a different Faherty Song. Each artist was apparently left to determine how they wanted to treat the song. So some of the artists here have done simple arrangements with just guitar and voice. Others, like Purpose, have chosen to do full arrangements with a band. All have respected the reason they are here, the song. Faherty emerges as a writer with humor, warmth, and sympathy for his characters, not prone to cliché, and fine at his craft. Given that Faherty has shown no desire to make his own album, Singer-Songwriter Heaven can be taken as his debut, or as a tribute. Either way, it's a fine introduction.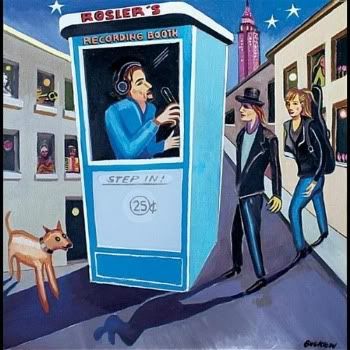 Spottiswoode: Where Do I Come In?

[purchase]

Rosler's Recording Booth is also a multi-artist compilation, but of a very different sort. New York City used to have recording booths in key locations that attract tourists, notably Coney Island and the Empire State Building. A person or group would put a quarter in the slot, enter the booth, and record a spoken, (or sometimes sung), message. When they were done, a vinyl record would pop out, which could then be sent to a friend or loved one. Don Rosler was able to obtain at least 16 of these records, probably more, and these old messages became the inspiration for the songs heard on this album. Rosler decided that he didn't want to perform all of the songs himself, so he brought in some help. In all, ten artists or groups perform these songs, and each brings a different sensibility to the table. But the inspiration for these songs means that there is a common theme, that of separation and longing. Rosler has interesting ideas about orchestration, which all of the artists here follow to a greater or lesser degree. So there are surprising combinations of instruments and tonalities, but it all works beautifully. Spottiswoode's take on Where Do I Come In? brings it all together for me. The arrangement here is startling, with sudden shifts in mood and tonality. Don't judge this one until you've heard it all the way through. But all of these changes are not simply for show. The emotion of the song comes through loud and clear. There are many other fine performances on this album. I want to know more about Spottiswoode, and also about Terry Radigan, who contributes four wonderfully varied performances here. Other listeners will find other gems as well.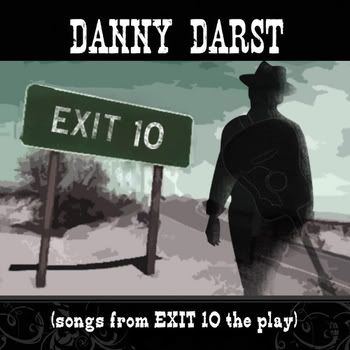 Danny Darst: No Responsibility

[purchase]

Exit 10 marks the debut of Danny Darst, not only as a musician but also as a playwright. And this one has been brewing for a long time. One of the songs here is a cowrite with the film director Robert Altman, who died five years ago, and to whom this album is dedicated. Darst has been an actor on stage and screen, and he has written songs that other people have made into country hits. He performed some of his own songs in the films Something Wild and Melvin and Howard. But it took becoming a playwright himself for Darst to release a full length album of his own songs. Darst proves to be a wonderful storyteller, with a weathered voice that is perfect for his tales of the open road, and of the connections and disconnections that are made there. Is No Responsibilty an example of a connection or a disconnection? I will leave that question to each individual listener.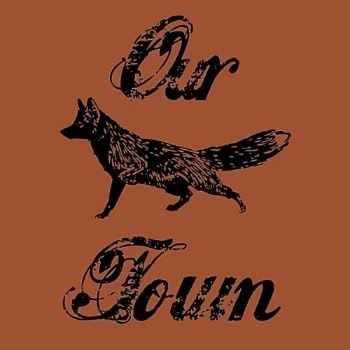 Thomas Fox: Hopalong Peter

[purchase]

Look at a map of Miineapolis, MN, and you will see what you see in most maps of cities. The streets are close together, but as you zoom out, you find a borderland where the space between streets starts to grow. As you move northwest from Minneapolis, that borderland is a place called Osseo, and there you will find the Yellowtree Theatre. The Yelllowtree bills itself as an integral part of the community, and that means that they like to put something special into their productions. For a recent production of Thornton Wilder's play Our Town, that meant the folk music performances of Blake Thomas and Mary Fox, collectively known as Thomas Fox. The album Our Town is simply a collection of those performances. Most of the songs are traditional, with one original and two covers. The music is entirely acoustic, and this is folk music as I first heard it. It is the sound of two people celebrating the beauty of some great old songs with honest and heartfelt performances. I believe there are some overdubbed instruments, but it sounds like a gathering on somebody's back porch. Hopalong Peter has a jug band feel that I thoroughly enjoyed. A straight ahead folk sound is more typical of songs here, such as the standards Wildwood Flower and Banks of the Ohio. Other songs are less well known, but just as beautifully rendered.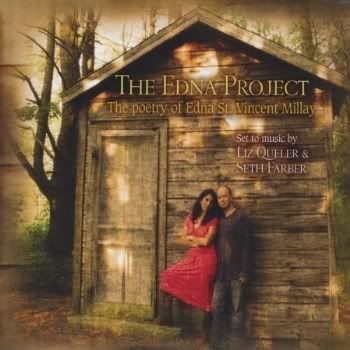 Liz Queler & Seth Farber: The Betrothal

[purchase]

My last example of a special project grew out of a birthday present that was set aside. Liz Queler's mother-in-law gave her a book of poems by Edna St Vincent Millay. Queler says she was "never much of a poetry reader". She only picked up the book at all to try to cure a case of writer's block by setting one of the poems to music. What was supposed to be just an exercise soon became an obsession. First Queler, and soon her husband Seth Farber as well, began to research Millay's life and work, even visiting the house the poet once lived in, and going to sites where she wrote some of her poems. Ultimately, Queler and Farber created an album of 21 of Millay's poems set to music, and given beautiful performances. There is a lyric sheet, and it's hard to believe that these words weren't written as songs in the first place. You would hope that such an obsession would result in heartfelt performances, and it does. Some songs are set for just guitar or piano and voice, while others, like The Betrothal, feature a full band. So the album presents a wonderfully varied listening experience as well.