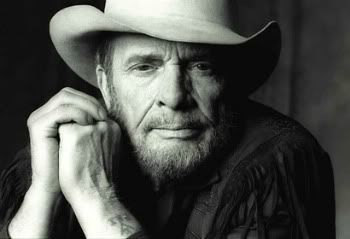 Merle Haggard: If You've Got the Money (I've Got the Time)

[purchase]

When people talk about Merle Haggard, the phrase "country music legend" comes up. And why not? Haggard began his recording career in 1963, I think, and he had 38 number one hits on the country charts. And he wrote at least one definite classic, Mama Tried. But the great secret about Haggard is that he is still at it. Mainstream country music passed him by about twenty years ago, but he keeps doing what he has always done. These days, his music would be considered alt-country, which is a shame.

By 2001, Haggard was already out of the mainstream. That year, he released the album Roots Volume 1. This is Haggard's tribute to the songs and artists that influenced him early on. Haggard included three originals, to put his sound in context. The only other artist represented by more than one song is Lefty Frizzell. If You've Got the Money is the best known of these. Haggard in 2001 didn't have the vocal power of his younger days, but he put what he had to the best use. Haggard also found a great set of musicians to bring out that 1950s country sound. For my money, Rascal Flatts, for one example, is a southern rock band, and this is what real country sounds like.