Here in the United States, Independence Day is an occasion to celebrate the birth of our nation. Of course, we were originally British colonies, and early settlers came, not only from England, but also from Ireland and Scotland. The music of these early settlers was our first music, and it would form the foundation of American folk music. That foundation is very much in place today. Here are five artists, four Americans and one Canadian, whose music reflects this musical heritage in one way or another.



Traveler's Dream: Black Cavalry

[purchase]

Traveler's Dream is the duo of Denise Wilson and Michael Lewis, and they have made a point of preserving the music of these early settlers. Their mix also includes French songs. Black Cavalry shows a strong Irish influence, including the wonderful interplay between the guitar and bouzouki. But I think of the concertina as an English instrument. So the song probably reflects the intermixing of cultures that would lead to the development of a uniquely American sound in time. In any case, this performance of Black Cavalry is no museum piece. Traveler's Dream bring the song fully to life with their energy and talent. I should also note that Denise Wilson has a wonderful singing voice, although it is not heard here.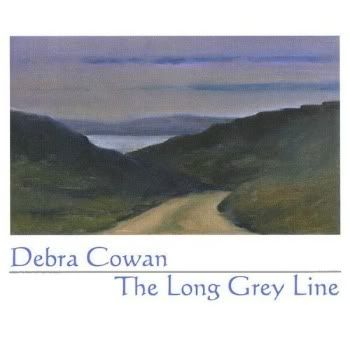 Debra Cowan: The Long Grey Line

[purchase]

Debra Cowan also presents a wonderful mix of Irish, English, and American music. Her blues version of Darling Corey may sound like a scary idea, but it really works. But I settled on The Long Grey Line because it is a Scottish song, so it fills out the set nicely. The song sounds traditional, but it is actually the work of contemporary songwriter Alan Hunter. A tinker, if the term is new to you, is another word for a gypsy. This song beautifully captures the conflict between the yearnings for freedom and stability, and Cowan's performance is perfect.



Heather Dale: The Maiden and the Selkie

[purchase]

Heather Dale writes her own songs, but they are very much in the tradition of English folk music. Her arrangements are another matter. Dale freely mixes modern and traditional influences in her music. The Maiden and the Selkie begins with a drone played on a synthesizer, then adds bodhran, guitar, and eventually whistle. The tale is one that could be told anywhere in the coastal regions of the British Isles, and the selkie, a seal man, is a folkloric figure known throughout Britain. Dale gives the song a haunted quality that suits the tale perfectly, and her singing also captures the romantic yearning that is essential to the tale.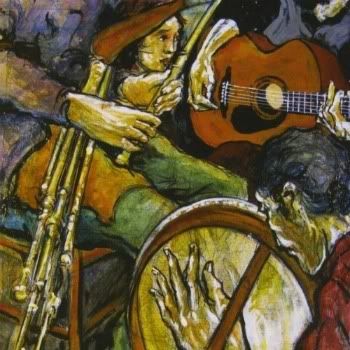 Robert Sarazin Blake (with John McSherry): Storms of November

[purchase]

Robert Sarazin Blake is an American folk artist, and his guitar playing has as much to do with rock as it does with traditional Irish music. Blake's voice has a rough quality that contrasts with the smoother stylings of most of the Irish singers I have heard. But this album was made in Belfast with Irish musicians, including piper John McSherry. It turns out that the two musical forms complement each other beautifully here. Storms of November has both power and poignancy, and is the best of both worlds.



Kyle Carey: Monongah

[purchase]

Kyle Carey is a modern folk artist, with just the hint of an Irish accent. Her arrangements feature her beautiful alto voice and her fine guitar playing. Her songs tell stories in an Irish manner, but her subject matter is American, with particular emphasis on the South. The exception to this is one song sung entirely in Gaelic. Monongah is a town in West Virginia where a mine explosion took the lives of 362 men and boys in 1907. The song is set in a present day that is haunted by these long ago events, and Carey captures the emotions of this perfectly in her performance.