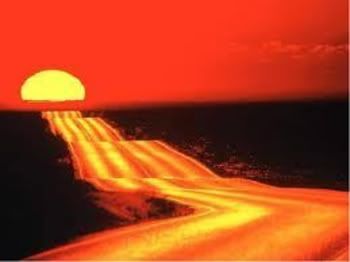 Having just spent a week immersed in the music of Mikel Rouse, I find that I need to readjust how I hear music. This will not permanently change the music I present here, but it may have affected my selections for this post. We are back to the traditional verse-chorus song structure, but I still hear interlocking patterns of rhythm and harmony. And the songs that appealed to me this week all have unusual instruments or combinations of instruments. Still, in a way, what Rouse does is to strip down the pop song form to its most basic elements; here are five artists who build that form back up, each in their own way.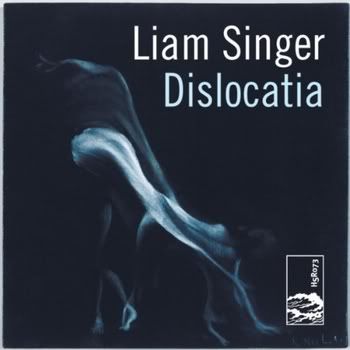 Liam Singer (with Wendy Allen): The Brief Encounter

[listen to samples of more songs and purchase here]

The Brief Encounter has piano, hammered dulcimer, and fiddle. I believe there are also some electronically processed sounds, but if so, that is done with great subtlety. The song tells the story of a man who has an encounter with a ghost, and the song itself floats along, wrapped in beauty. The arrangement has hardly any low end, so the sense of floating described in the lyric is perfectly stated musically. But the ghost wants to show the narrator something, and suddenly the music becomes briefly dissonant. The moment is gently jarring, and the narrator floats back to himself, somewhat shaken. It's subtle but powerful, and that could also describe the rest of the music on this album. Liam Singer presents a mix of vocal and instrumental songs here. The textures vary just enough to make the album as a whole a wonderful listen. The album was produced by Scott Solter, and the female vocalist is Wendy Allen; both are from the group Boxharp. It looks like I need to know more about them as well.



F&M: I Tripped, You Smiled

[purchase]

F&M is the duo of Rebecca and Ryan C Anderson, plus a shifting cast of supporting players. Their last album featured subdued vocal performances which suited the meditative quality of the songs. But Sincerely, F&M is a set of more emotional songs, and so the Andersons really cut loose here in their vocal performances. I was already impressed with Rebecca's voice last time, but in this new setting, Ryan's voice is a revelation. I Tripped, You Smiled features both of their voices, with different musical settings when he sings and when she does. The song depicts an argument between lovers, and this musical device puts a distance between them that helps to put across the uncertainty and yearning of the situation. The substance of the argument is not important here, but the conflicting emotions of the situation come through perfectly.



Hilary Grist: Tall Buildings

[purchase]

Tall Buildings is based on a chiming figure on the piano, plus an interesting rhythm in hand claps. In the course of the song, Hilary Grist will take this basic figure, and change the arrangement in various ways, enhancing it with additional instruments. But that simple figure never quite goes away, although it sometimes exists as a mere shadow. It gives the song an insistent power. Elsewhere on this album, Grist switches up the arrangements considerably, even using a small marching band on one song. It all holds together beautifully, and shows Grist to be a wonderfully passionate and imaginative musician.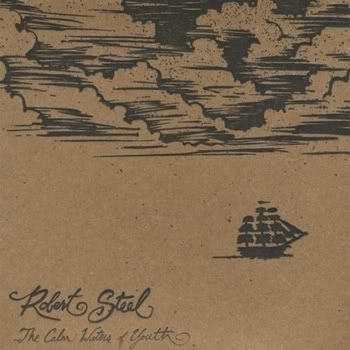 Robert Steel: Goodnight to My Childhood

[purchase]

Robert Steel's album The Calm Waters of Youth is probably as close to being folk as the music in this post gets, but there is still a ways to go. The title of the album is meant ironically, as the emotions here are quite turbulent. In the song Goodnight to My Childhood, the narrator finds himself in the neighborhood where he grew up. He finds his old house, and sees that all traces that he and his family ever lived there are gone. This causes him to experience a flood of memories of his lost childhood. This is rendered completely without cliché, and with a specificity that makes the song powerful indeed. The music is based around Steel's acoustic guitar, and has a tolling quality that only enhances the mood. The song is good taste of what to expect from the album as a whole. Calm Waters feels like the work of a man who is exorcising some personal demons. The musicianship is high throughout, making this one of the most emotional albums I expect to hear this year.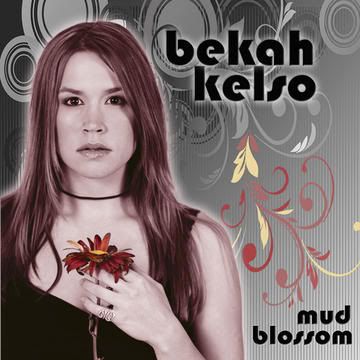 Bekah Kelso: Bang Bang

[purchase]

Bekah Kelso has the talent to go in many different musical directions. Bang Bang is a soulful folk-jazz piece that also puts me in mind of Fiona Apple. Elsewhere on this album, Kelso sings quieter ballads, and invests them with a full range of emotion. The album concludes with a spoken word piece that suggests that Kelso could also make it as a rapper if she wanted to.

Mud Blossom was Kelso's debut album two years ago. Her next one will be called Departures, and for good reason. This time, Kelso says she will be emphasizing her "hip hop/ world music flavor". That is how she described it to me. So Bang Bang doesn't give an accurate taste of what Kelso is up to now. But the song is a blast. Kelso is doing a fund drive on her own to get Departures made. She is raising the money in stages. I will have a formal post about the drive as soon as I have new music from the album to share. For now, you can get more details and donate here. As always, thank you for whatever you can do to help.