In the picture above, we are looking at a riot of flowers in a garden. But the natural texture of the plants has been eliminated, replaced by day-glo colors. The resulting image is loud and may produce a strong emotional response, but the simple natural beauty of a single flower is nowhere to be seen. For me, a lot of the music of the 1970s was like that. The Beatles showed everyone how the recording studio could be another instrument in a band, and then the record producers of the 70s abused that lesson. There were layers of strings masking genuine emotions. Bombast was the order of the day for guitar players. Chorused vocals were used by singers who weren't up to the task of emoting on their own, while other singers mastered the art of over singing, just so they could be heard above the din. To be sure, it wasn't all bad. Steely Dan's music was densely layered, but it needed to be to create the pop-jazz textures they were after. Earth Wind and Fire, in their predisco days, had a huge sound, but it served to make them a glorious funk orchestra. But compare Jackson Browne's album Late For the Sky to its follow-up, The Pretender. The song The Pretender makes it clear that Browne was being pressured by his label to make hits. The arrangements are awash in strings that sound all the more forced, knowing what had come before. The real emotion of Late For the Sky is lost, replaced by responses that are forced by the heavy-handed production of The Pretender.

All of this comes to mind because of a realization I had while selecting the songs for this week's post. These are all modern artists, and some may not even have been born in the 70s. But I wound up with five songs that have a 70s feel, but are not marred by the production excesses of that era. And it made me wonder how many of the songs I've always hated from those years were actually good songs wearing really bad make-up. Let me show you what I mean.



Jaime Michaels: Wish on the Moon

[purchase]

Wish on the Moon is a perfect pop song. Jaime Michaels gets a wonderful breezy feel, and the call-and-response with the background vocals gives the whole thing a wonderful gospel feel. The pop song craft that I praised last week is certainly here, but, given that, the production is done with a light touch. The song is allowed to fly on its own, and it does. As a bonus, the harmonica player heard here is John Popper.
Elsewhere on this album, the songs quiet down, and Jaime Michaels proves that he can deliver his emotional messages at a lower volume as well. He also is a very fine songwriter.



Susan Anders: Love Beats Time

[purchase]

The title Love Beats Time warns you to expect a love ballad, and that's what you get. In places, Susan Anders is going to elongate syllables, and she will make use of changes in volume. But Anders doesn't need a wall of strings or anything like that. This expression of love is so much truer because Anders puts it across with such graceful subtlety.

Swimmer has songs with country, jazzy, or even a bossa nova feel to them. Anders makes subtle adjustments in her approach that make all of this work. She can sing in a sultry purr or add and bit of a bluesy growl, always in service of the song. It all makes Swimmer a nicely varied collection.



Casey Abrams and The Mysterious Strangers: It's Rained Every Day Since They Closed Down the Zoo

[purchase]

Casey Abrams has a way of crafting new music that you could swear you've heard before. But a careful listen will reveal an odd note here or there that makes the whole thing more memorable, even if you're not conscious of it. On It's Rained Every Day Since They Closed Down the Zoo, he sings in a high tenor, and conveys all of the emotion he needs. The song has a wonderful bittersweet and wistful quality. A delicate arrangement is called for, and Abrams and Co deliver it. Other songs here have just guitar and vocal, and there are also times when the band plugs in for a light rock sound. Abrams and Co know just how to make this work.



Terence Martin: Down From Sacamento

[purchase]

Terence Martin does not have a pretty voice. There is a gruff quality to it, a voice that has been lived in. But it is a musical voice, and there is no need for arrangements to pretty it up. The music comes from that odd borderland between folk and country. What makes this kind of thing work is a fine singer and equally good songwriting. Martin is a master of small details, giving his songs great emotional resonance, but in a way that may sneak up on you with repeated listening. Down to Sacramento is one of many fine examples on this album.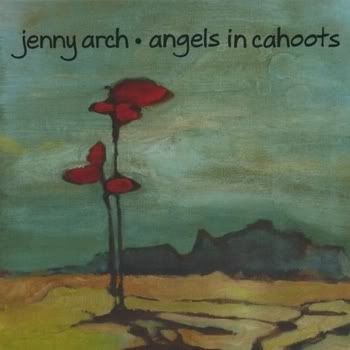 Jenny Arch: Black Barns

[purchase]

For Jenny Arch, there is no need for a full string section, when a single cello will do. Black Barns is the kind of song that paints pictures in my head as I listen, (and not in day-glo colors either). Vocally, Arch sounds like a more intimate and contemplative version of Natalie Merchant, and her small-scale, mostly acoustic arrangements emphasize this beautifully.

Call for help:



Walking Home (Samantha Kushnick and Anna Fritz): Remedy

[donate here]

Samantha Kushnick has been a member of the Portland Cello Project, which is a sort of chamber orchestra made up entirely of cellos. They make quite an amazing sound. In 2009, Kushnick was in a cello duo with Anna Fritz, called Walking Home. That was where she made her debut as a songwriter, with the version of Remedy heard above. The twin cellos are sometimes bowed, and sometimes plucked, but cellos are the only instrument you hear. Now, Kushnick is ready to step out on her own. We already know that she is a wonderfully imaginative cellist, but she plans to work with other instruments as well, so I look forward to hearing her skills as an arranger blossom. Kushnick is asking for $1000 on Kickstarter to make her album, and she is already well along towards her goal. But I have a feeling she will need more, so I ask you, my readers, to do whatever you can to see that she has it.

Updates:

As I write this, Daniel Levi Goans has three days left to make his goal, so it's crunch time. An angel or two would get it done, but, of course, smaller donations will also help.

Meanwhile, the String Bone campaign on Kapipal is just getting underway, but even a small donation is needed now to really get the ball rolling. Take Hold of the Line is going to be one of my favorite Americana albums of the year, assuming it gets made.

On behalf of all of these artists, thank you for whatever you can do.