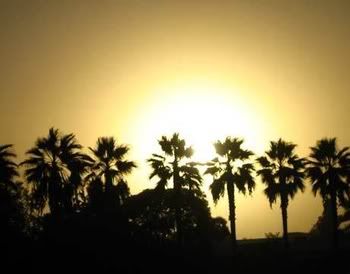 The Autumn Defense: The Sun in California

[purchase]

Sometimes, I try to do too much. I have an album that I wanted to review this week. It's a two-disc set with almost an hour-and-a-half of music, and I set out to work on it on Halloween weekend. It didn't work. So I'll have that review next week, while I have a different album that is much more manageable for mid-week this week. Meanwhile, here is this week's For a Song.

Here in the United States, we have an election tomorrow. I am frankly dreading the results, so I wanted a song to take my mind off of it. A perfect pop song would do nicely. There is a vast amount of pop music out there, some of which is actually popular, and some of which was supposed to be popular but wasn't. There is also a significant amount of great pop music that just never reached as many people as it should have. The Sun in California is a fine example. The song is a breezy love song, expressed delicately, but performed with complete sincerity. There is a beautiful blend of voices. Acoustic guitar and piano parts intertwine, propelled along by light drums and bass. I believe that's a clarinet part on top, and it works beautifully. So why wasn't this a huge hit. Probably because it wasn't obvious enough. Much of what succeeds in pop is overwrought, with heavy-handed production and over singing. But I'd rather hear this any day.

Incidentally, The Autumn Defense has a new album coming out tomorrow. I've only heard snippets of some of the songs, but it sounds pretty good too.