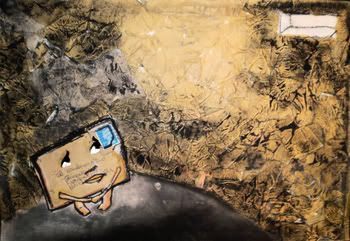 The Balancing Act: Lost in the Mail

[purchase]


The album review will appear later this week. Meanwhile, this seemed appropriate.

My last two For a Song posts were pop songs, at least in my book. The music of The Balancing Act should have fit in that category. I have always felt that they never reached the audience they deserved. Lost in the Mail is perfect example of their popish sound, especially their vocal harmonies. This is a band that was channeling The Hollies. The lyrics may have been the problem. Lost in the Mail is a beautifully done song of yearning and missed chances, but there is something slightly off about it. Mail is rhymed with jail, without explanation. It is not clear whether the jail reference is literal or metaphorical. It is left for the listener to fill in the blanks in their own way. Personally, I like a pop song that asks me to think, but others who heard this may not have agreed. Still, the song came out in 1988, and the proper video could have put it over in those days.