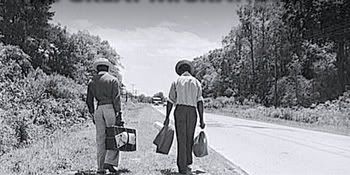 The Blues. Those two words conjure a particular sound. Like so many kinds of music, you can hear it in your head, but you may not be able to define it. But try this: get together with a group of people to discuss it. You might get a surprise. You might find that not everyone hears the same music in their head that you do. You see, the blues is not a static form. It has changed over time, and that process is still going on. The earliest blues is almost unrecognizable to most people. And some artists who started with the blues are now making music that strains that definition. Here are five songs to show what I mean. That's not nearly enough, so, as a survey, this is very incomplete. But I think it is a fair starting point. The music here, stylistically, spans about fifty years of music. But these are all contemporary artists, and these albums have come out within the last year. Nevertheless, taken together, they take us on a long journey through the blues. Walk with me.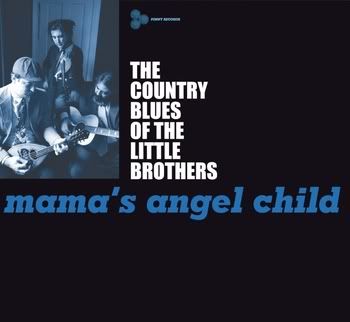 The Little Brothers: Crow Jane

[purchase]

The blues comes from Africa, and then arrives by force in the United States, where it is influenced by Western music to some extent. By the time it started to be recorded, there were black string bands throughout the American South. In addition to the familiar guitars, there were fiddles, banjos, and mandolins. This is the music that inspires The Little Brothers. Their version of Crow Jane has a raw sound that is a perfect reflection of these early blues songs. The musical phrases are longer than you hear in newer blues, and time can expand and contract in this music. Listen to the early recordings that Lightnin' Hopkins made as a solo artist, and you will hear where this music went. The Little Brothers are a trio, with fine male and female singers. They preserve this early blues sound, but they do not sound like scholars or preservationists. They invest this music with all of the passion it ever had.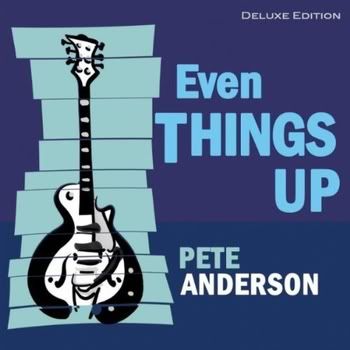 Pete Anderson: One and Only Lonely Fool

[purchase]

Pete Anderson first came to my attention as Dwight Yoakum's first producer. So this album really took me by surprise. The songs on Even Things Up are soaked in blues, and the styles range from the jump blues heard here to Rhythm and Blues and Southern rock. Anderson wrote or co-wrote all of the songs, and it all cooks. Actually, One and Only Lonely Fool isn't quite jump blues. In the 1930s, many of the big bands had singers, including blues singers like Jimmy Rushing. As these bands began to shrink, the singers stayed on in some cases, and a blues/ jazz hybrid called jump blues developed. First T-Bone Walker and then B B King took this music and began to emphasize the electric guitar in the arrangements, with stinging lead lines to cut through the cushion of horns. This is where One and Only Lonely Fool fits in. It doesn't take too much imagination to see how the music went from here to James Brown.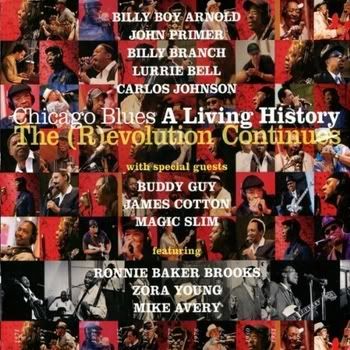 John Primer: Chicago Bound

[purchase]

The pivot point for blues is Chicago in the 1950s. The tale of how Southern blues artists like Muddy Waters came to Chicago and plugged in their guitars is well known. On The (R)evolution Continues, the people who run Raisin' Records have brought together a fine roster of artists with deep roots in the Chicago blues scene to present a survey of the rise and development of Chicago blues. The album is actually the second in a series called Chicago Blues A Living History. This one includes a booklet that gives the year each song was written, and places it in the context of the development of the Chicago sound. It's a beautiful package, and a great place to start any exploration of this music. Of course, the most important thing is that the music is great.

John Primer is not the best known artist on this album, (that would be Buddy Guy or James Cotton), but his performance of Chicago Bound is a high point, and the song fits this post perfectly. The song is a Jimmy Rogers tune from 1954. He recorded it shortly after leaving Muddy Waters' band. The interplay of the guitar and piano and the feel of the rhythm section are hallmarks of the Chicago sound. So is the harmonica sound on the solo.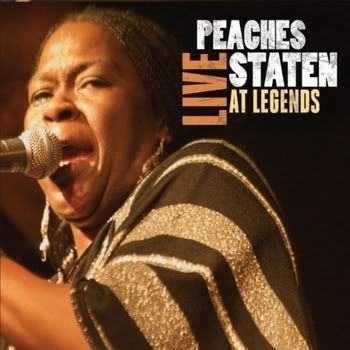 Peaches Staten: I Know You Love Me Baby

[purchase]

After the 1950s, some Chicago artists began to adapt to Rhythm and Blues. Blues is still very much part of the sound, but there is a gospel influence in the big voices, and this is music for dancing. Peaches Staten is a modern Chicago artist who shows how this played out. Her album Live at Legends has bluesier numbers and others that are more soul music. There is even one zydeco number, where she plays the washboard. Through it all, her voice growls and purrs, and there is never any question of how she is feeling. I Know You Love Me finds a stylistic balance. The song opens with a funk line in the guitar that is soon joined by the drums and bass. But the harmonica and Staten's voice on this one are pure blues. The overall sound of this album is what modern blues sounds like in one of its guises. It's a long way from The Little Brothers, but the passion is still there.



Tom Principato: Don't Wanna Do It

[purchase]

In the 1960s, white musicians began to discover the blues. Notable examples from England included John Mayall and his bands, and the Rolling Stones. A little later, American rockers like the Allman Brothers began to follow suit. From their beginnings as actual blues bands, these artists became rockers who used blues as an important ingredient in their music, and blues-rock was born. The guitar gods like Eric Clapton come from this period. Tom Principato began making his own blues-rock in the 70s, and he's still at it. Without the context of this post, most people would probably call Don't Wanna Do It southern rock, and that would be fair. Chuck Leavell from the Allman Brothers even plays the organ here. But now I hope you can hear the blues in this music as well. Elsewhere on this album, there are a couple of Latin-tinged songs. Keep in mind that Carlos Santana started out as a blues guitarist, and that Black Magic Woman was written by Peter Green shortly after he left John Mayall's band. So overall, Principato delivers a tour of where blues rock has gone. A couple of instrumentals also have a delicious jazzy flavor to them. And Principato, in both his singing and playing, delivers all of the passion of a bluesman.