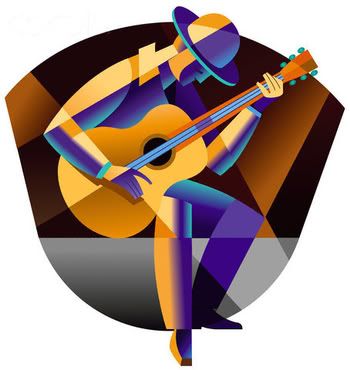 What is Americana music? The short answer might be that it is a combination of country and rock, but that answer describes what country itself has become, at least on commercial radio. I'm old enough to remember when country music fans were horrified at the idea that The Eagles could be country. Nowadays, there are any number of Eagles clones on country radio. So, is Americana what was called country in those days? No, that would be alt-country, and that's a partial answer to the Americana question, but only a part. If we are going to have an answer, I would argue for the broadest possible definition.

American music as it exists today is a fabric woven from strands of various musical traditions. Some of these are themselves woven from even older strands. Music that celebrates these strands, and moves forward by looking back, is what I would call Americana music. This definition does not require that the musicians be Americans themselves. Indeed, two of the artists featured here are Canadians, and I also considered a band from Australia for this post. If my definition seems vague, it is best to consider some examples.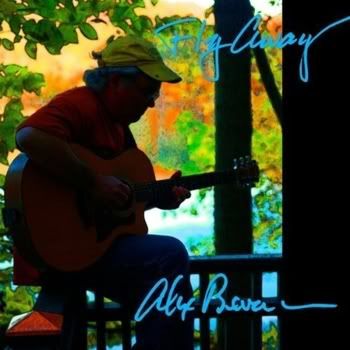 Alex Bevan: Fly Away

[purchase]

Folk music is part of it. Alex Bevan writes all of his own songs, but they sound like traditional songs. His performance style helps to create that impression. He plays rhythm guitar, nothing fancy or showy, but his playing keeps time and drives his songs along beautifully. His voice is not a polished pop instrument, but it is genuine and has a real warmth. Bevan's songs say that this is someone you would like to know better. Keep listening, and you will. This is the most important thing folk music should do.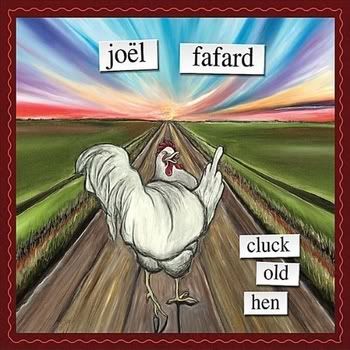 Joel Fafard: Darling Cory

[purchase]

Darling Cory is an old mountain ballad that belongs firmly in the folk tradition. But Joel Fafard gives the song a blues treatment, and finds a resonance in the lyrics that completely validates this approach. Of course, this is an unusual way to do blues as well. Fafard's vocal and guitar are fine, but the bass part starts with a single note drone, played with the bow, that really gives this one a wonderful haunted quality. Then the fiddle enters, playing the harmonica part, more or less. So blues is the foundation of what Joel Fafard does on this album, and the blues tradition is the source of many of the album's songs, but it is only a foundation and Fafard is too original an artist to be completely bound by it. This is what I mean by moving forward by looking back.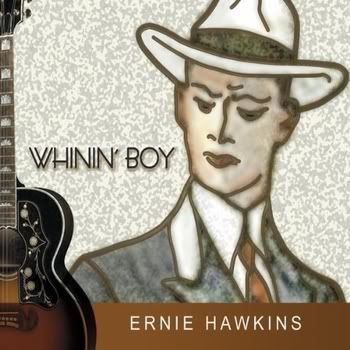 Ernie Hawkins: Makin' Whoopie

[purchase]

Ernie Hawkins takes a classic tune from Tin Pan Alley and relocates it to a region somewhere between Dixieland jazz and jug band music. Hawkins plays acoustic guitar and ukulele on the album, and the percussion heard here is a washboard. There is also stand-up bass, trombone, and tuba on this one, and there are some wonderful clarinet parts elsewhere on the album. There are existing recordings of groups like this from the 1920s and 30s. Hawkins displays a great love for the music, and his performance shines as a result.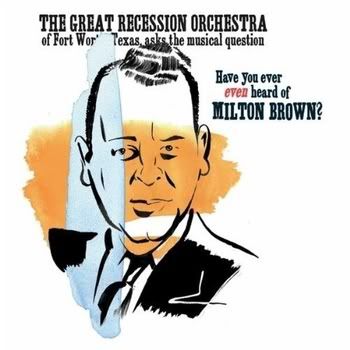 The Great Recession Orchestra: Fan It

[purchase]

Would you like to get yelled at in Texas? I'm told that, in parts of the state, you can get that and more by saying that Bob Wills created western swing music. My father grew up in Oklahoma, and he heard the Light Crust Dough Boys and Milton Brown and His Musical Brownies on the radio. Bob Wills played with Brown in these groups, but only went out on his own after Brown's death in 1936. Brown was the one who came up with the idea of combining elements of hillbilly music with the jazz and pop music of the day to create this new hybrid.

The first western swing I ever heard was by Asleep at the Wheel. Encountering this music for the first time was tremendously exciting, and I have enjoyed western swing ever since. But I have not felt anything like that initial thrill of discovery until now. The Great Recession Orchestra is that good. This album is a set meant to set the record straight on Milton Brown, and the songs are all numbers that Brown performed. But The Great Recession Orchestra shows why this music matters to them. They are especially strong on the slow burners like Fan It.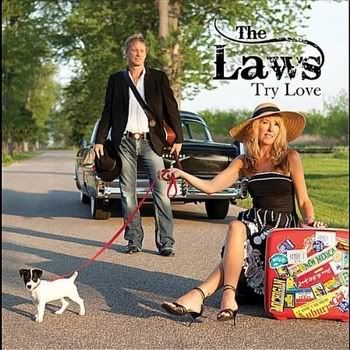 The Laws: Walking Away

[purchase]

As I said at the start of this post, country is part of the puzzle that makes up Americana music. It is possible to define country music itself by stripping away the production and performing styles du jour, and looking at what lies beneath. The Laws offer that kind of stripped down approach to country, and they show why that's all you need. So, take a well written love song, (check), add a wonderfully emotive female singer who doesn't need to overdo it, (check), and then you don't need much more than an acoustic guitar and maybe a bass part. The second guitar playing the beautiful Spanish guitar solos on Walking Away is a delightful bonus. Some of the songs here are somewhat more arranged, but the music is still made with a light touch, and the songs don't need any more help. John Law takes the lead vocals on some of the songs; he has a fine voice as well, but I enjoyed Michele Law's voice more. Overall, this is what country music should sound like. You shouldn't have to do more than this to make it work.

Call for help: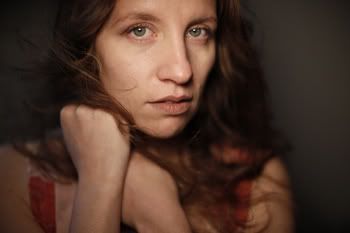 Donate here

Go here to hear Allison Tartalia's music

Allison Tartalia plays keyboards, (mostly piano), and sings. Her voice can be smoky or warm. Her expressive range as a singer is impressive. Her music contains hints of jazz and cabaret. It all adds up to something I want to hear more of.

This post is a little different than my usual fund raising appeal. I found out about this one on short notice, so there was no time to get a song to offer. But you can hear the music of Allison Tartalia by following the appropriate link above. She's running her campaign on Rockethub, which is new to me. But it works like Kickstarter as far as having a deadline, and paying all or nothing. Allison Tartalia has only until 11 PM eastern time on this coming Sunday, so she needs angels who can be generous. Of course, small donations will also help. As always, whatever you can do is greatly appreciated.