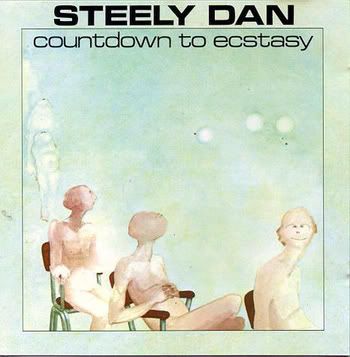 Steely Dan: Show Biz Kids

[purchase]


Popular wisdom has it that Steely Dan was the duo of Donald Fagen and Walter Becker. At the beginning, there was a regular band around them, even including another lead singer. But very soon, the line-up began to change, and kept changing, so that, in the end, the only constants were Becker and Fagen. In any case, they were the songwriters, and the line-up changes were mostly about them trying to find the right musicians to realize their musical vision.

That's all the popular wisdom, but it leaves out the third member of Steely Dan. He had no hand in the songwriting, and he never played a note on their albums, but Steely Dan doesn't sound right without him. This "third member" didn't come back for the reunion albums, Two Against Nature and Everything Must Go. You can hear the difference his absence makes. I enjoy many moments from these two albums, but I consider them to be Becker/ Fagen albums. The missing third member was producer Gary Katz. He was the one who found and hired all of those jazz musicians who would become such an important part of the classic Steely Dan sound.

Now listen to Show Biz Kids. The songwriting is the equal of anything Steely Dan ever did. The song dates from the early days, when the members of the supporting band had mostly rock backgrounds. Even so, Katz found musicians who could reach for the sound Becker and Fagen wanted. I can hear in my head how the song would have sounded if it had been recorded for the album Aja, but even this way, it is immediately recognizable as a Steely Dan song. And that is not as true of those late albums, no matter how good they may be.