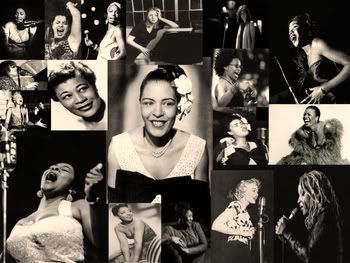 More than any others, jazz musicians are acutely aware of where the music came from, and how they fit within it. This is just as true of the singers as the instrumentalists. Whether making a personal statement about their musical roots or taking the next step in the progression, where they came from informs the work of many jazz artists. I am fortunate to have some remarkable examples of this.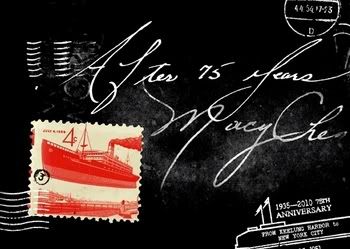 Macy Chen: The Wandering Songstress

[purchase]

Macy Chen's connection is deeply personal, and After 75 Years is one of the most unusual packages I have ever received. The package holds a series of letters and song lyrics, in English and Chinese. There are also envelopes and an introduction, and, of course, the CD. The letters are sent by Chen's grandfather from 75 years in the past, and back again by Chen into that past. This correspondence is a work of fiction, but that isn't the whole story. The grandfather was real enough, and he left a family behind in China to pursue a career in jazz in Japan in 1935. Chen also left China, where she had a career in Chinese pop music, to pursue her love of jazz in New York City. In the letters, the two discuss the momentousness of the choice they have made. The songs on the CD are all sung in Chinese, the language in which most of them were written. The English translations are poetically rendered, I believe by Chen herself. If so, I would gladly read a novel of hers if she chose to write one.

As beautiful as the writing is, the focus should also be on the music. I am no expert on Chinese music, but I believe that I hear accents of it in these songs, most clearly in The Wandering Songstress. I don't know if the combination ought to work, but it certainly does here. This is certainly jazz, but with a subtle sweetness that comes from somewhere else. The music swings, and Chen sings with enough emotion that these songs can be fully enjoyed without translation. My advice is to spend time with both the writing and the music, but not at the same time. Each deserves your full attention, and rewards it richly.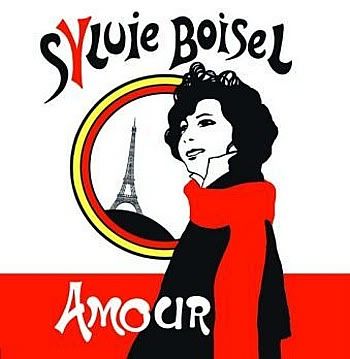 Sylvie Boisel: Cry Me a River

[purchase]

Sylvie Boisel began her singing career in Paris, but she now calls Australia home. In her approach to jazz singing, she has brought Paris with her. This program of eleven songs includes staples of Paris from Edith Piaf and Serge Gainsbourg. So it would be easy to descend into cliché, and many singers have succumbed. Boisel never does. Her love of this material shines through. The production is lush, but never overdone. Everything is hit just right here, but this is no museum piece either. Boisel puts this across as part of a tradition that is very much alive. Amour is her debut, and I am looking forward to seeing how her talent develops.



Alexis Parsons: Just Squeeze Me

[purchase]

Alexis Parsons also finds inspiration in a program of standards, although she has made a point of choosing ones that are not the best known. But, on what I believe is Parsons' debut, she has made a brave choice to perform these songs with just one accompanist, Frank Kimbrough on piano. So there are no drums or bass keeping time; Parsons and Kimbrough have to do that themselves. It gives both of them the freedom to be a little looser with the beat, a potential booby trap. They navigate it beautifully. Parsons has a sweetness in her voice that doesn't get overdone in these arrangements, so it comes off as a winning quality. My first thought was that the performances lacked intensity, but I realized that that was just my reliance on a rhythm section. Once I got over myself, I realized just how emotionally committed these performances are. So, listen to this once, and then maybe once more once you know what to expect. Alexis Parsons will reward your extra attention here.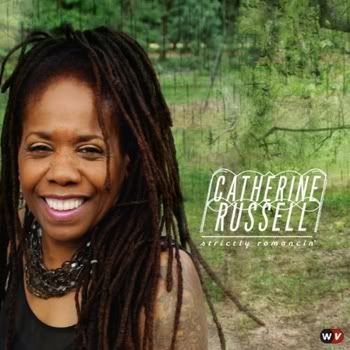 Catherine Russell: No More

[purchase]

When I reviewed Catherine Russell's last album, I remarked that I could hear her love and respect for the history of jazz song. But that album drew on blues and even some avant garde influences. Perhaps Russell has reached a point in her career where she felt ready to put her stamp on a more straight-ahead set of standards. Or maybe, she will go back to what she did before, or something new and unexpected, next time. For now, Russell has delivered Strictly Romancin'. This one is a set of standards served up in a fairly traditional way, arranged for voice and a small jazz combo. This one breaks no new ground, but the performances are stellar. Russell's commitment to this material is total, and she makes these songs new just by believing in them. Lyrically, the emphasis is on romantic notions of love. Today, many people are jaded, but Russell is not, and she makes love sound beautiful again.



Jocelyn Medina: Same Mistakes

[purchase]

The foundation of Jocelyn Medina's album We Are Water is a strain of jazz that began in the 1960s, and flourished in the 70s and into the 80s. For lack of a better term, there was a "cosmic consciousness" that some artists would embrace, that would eventually lead to new age music. On the way there, there would be some overdone self-indulgent jazz albums as well. Medina goes back to the roots of this. Musically, she strips down the style, and arranges it for a mostly acoustic small jazz combo that really cooks. In her lyrics, Medina talks about her relationship with the forces of nature, but she does so in a (pardon the expression), completely natural way. Her soprano floats along with the band, but she also has enough grit in her voice to make this real. And that's the key. Medina believes in this material, so she doesn't have the need to oversell it. More than anything, what comes through is her joy. The listener can not help but feel it as well.