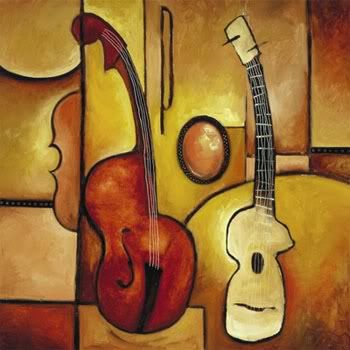 The starting point for much of the music that I post here is one man or woman with an acoustic guitar. Sometimes, they are seated at a piano instead. Either way, from this basic set-up a song emerges. Maybe the artist performs that song exactly the way it was written. But maybe they take the song and add a few other instruments. Maybe they take it to a working band, and a fuller arrangement is created. Or maybe that original guitar or piano part disappears, to be replaced by a full arrangement for a large band. Whatever happens, the original spark of inspiration must be present, and must survive the process, and hopefully be improved by it. The five songs I am presenting show a progression of how this can work out. All of the artists here had great songs to start with, and those great songs thrived under the treatments they were given. And each artist reached a different conclusion about how to make this happen.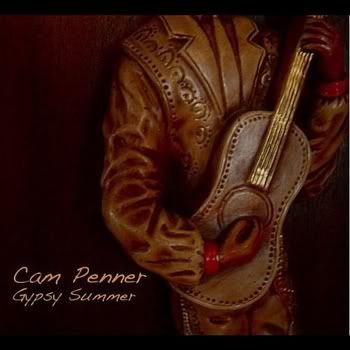 Cam Penner: Cool Cool Nights

[purchase]

Cam Penner plays enough different instruments to record a rock album without needing a band, although he still has one on Gypsy Summer. Most of the album falls on the rock side of Americana. Cool Cool Nights is an exception to the overall sound of the album, and it was clearly written on the acoustic guitar. At first, all you hear is Penner's voice and guitar, and the bass and drums enter quietly and stay that way. There is a harmonica solo on the break, and that's it. Arranging the song this way brings Penner's words and voice to the fore, and they stand up to the scrutiny beautifully. Penner's voice has some weather in it, and that's perfect for this song of longing and separation. The writing hits home, as it does throughout the album.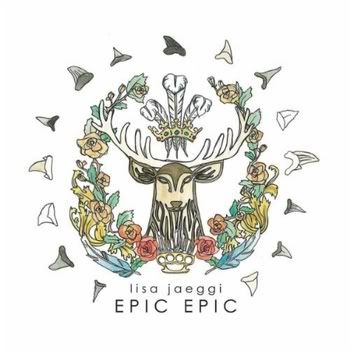 Lisa Jaeggi: Empirical Science

[purchase]

Lisa Jaeggi is an interesting case for inclusion here. In 2009, her album Oh Lady You Shot Me came out. It was a collection of nine songs, arranged for voice, acoustic guitar, and stand up bass. But, when Jaeggi's current publicist contacted me about Epic Epic, she told me that it was Jaeggi's debut album. Digging a bit further, I discovered that Epic Epic contains six songs from Oh Lady, and six new songs. So what gives? Apparently, Oh Lady was successful enough to allow Jaeggi to rerecord those older songs the way she actually heard them in her head. So, Oh Lady may be regarded as a set of demos, and Epic Epic would be the debut album. Clear?

In any case, this gives the listener the ability to hear how the arrangement of the song developed, and how it affected the sound of the song. Empirical Science was on Oh Lady, and it had a fierce groove, but it also sounded sparse. Now, the stand up bass is gone, replaced by an electric one, drums kick the beat along and really put this one high gear, and additional guitars thicken the texture and help to put the emotion across. The full band is particularly effective in making the transitions between verses and choruses. Jaeggi has a somewhat deadpan delivery, which works for her, but the full band arrangement really helps to put the full emotion of the song across. Ironically, in my original review of Oh Lady, I chose two of the three songs that did not make it onto the new album. Those songs did not need the full band treatment, but the rest have benefited greatly by it, and the new songs are of a piece.



Levi McGrath: By Your Side

[purchase]

Levi McGrath uses folk-pop arrangements to powerful effect. The basic arrangements here call for drums, bass, and acoustic and electric guitars, plus keyboards. String parts are added to some songs with a very light touch. McGrath's voice reminds me of Duncan Sheik's, and his arrangements are somewhere between Sheik's and Luka Bloom's. So the music leads you to expect well written love songs. To begin with, you might think that is what is happening in By Your Side, but then you find out that the song is sung to a twelve year old boy, and your world shifts under you. The album title Children of War, it turns out, is meant literally. This is a set of songs about child soldiers in the Ugandan Civil War, and the pop trappings give the music great power by playing with the listener's expectations. Given that McGrath uses field recordings and performances by Ugandan musicians on some of the album's songs, it is safe to say that Children of War is a powerful eyewitness account of a tragedy. McGrath tells the tales of individuals, so he never rants, and his sympathy for his characters makes the listener care as well. What could have been a depressing, or even horrifying, set of songs is inspiring instead.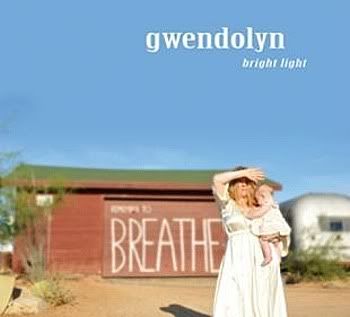 Gwendolyn: American Gothic

[purchase]

Gwendolyn's album Bright Light may be described as Americana, but it sounds like it doesn't quite fit. She likes unusual tones and instruments, which add texture in subtle ways that you might only notice if they were pointed out to you. American Gothic is a fine example of this. Once the song gets going, it becomes clear that the musical basis for it is bluegrass. But the drum part is the obvious element that sets the song apart. There are also some more subtle additions, including electric guitar and glass harmonica. On top of this is Gwendolyn's sweet voice. She is the center of attention, and everything comes together beautifully to support her.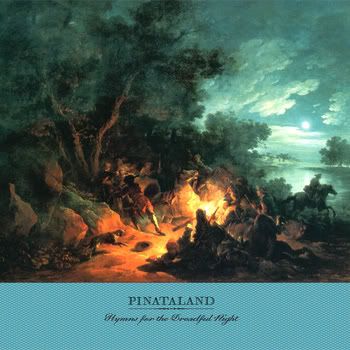 Pinataland: The Death of Silas Deane

[purchase]

Like Gwendolyn, Pinataland favors experiments with musical textures. But where Gwendolyn uses a subtle approach, Pinataland's approach is deliriously up front. The songs here depict characters whose emotions are unsettled, and the music reflects that. These songs are cowrites by the band's male lead singer and keyboard player. Although there is an acoustic guitar part on The Death of Silas Deane, that part is really just transposed piano chords. The song has parts that sound like circus music, and others that sound like eastern European folk music. This all serves as a powerful backdrop to a tale of a man who is dying either of poison or of a severe stomach ailment. The music is a fascinating mixture that serves the lyric well, and it is a tribute to the band's talent that it all holds together and makes a powerful impression. Incidentally, Silas Deane was a real person, a contemporary of John Adams and George Washington. Deane would become a spy in France, and finally die, either of poison or natural causes, during a voyage that would have returned him to the United States after a long absence. There is a lot more to the story, and it is quite interesting. For details, go here