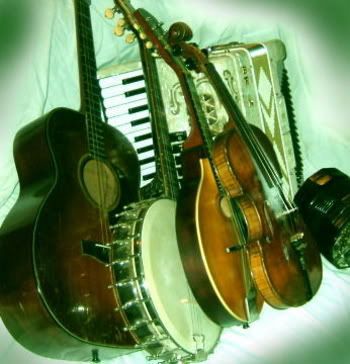 It is said that everybody is Irish on St Patrick's Day. I suppose that that means that all musicians are Irish musicians for the day as well. Most of the ones in this post are, but, more to the point, all of this music is informed by traditional Irish folk forms. And yet, these songs are quite different from one another. These artists have taken the tradition and had some fun with it. Let's see what happened.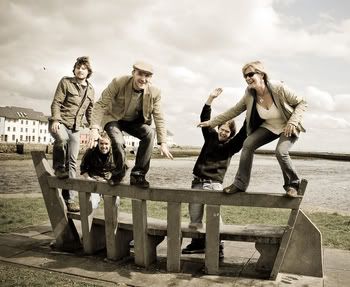 Fling: Foregone Conclusion

[for purchase information, contact the band directly]

Fling is a five piece band that hails from Dublin. Foregone Conclusion is, I believe, an original tune, but of a type known as a slow air. The song opens with the melody played beautifully on the flute, but there is a background drone which sounds like a bowed bass. Later, guitar and stand-up bass join in. That bass is the ringer here, and what keeps this from being traditional. But it's a great sound. On their faster numbers, Fling also adds drums. They have an obvious love of their land's traditions, and their updating is done with intelligence and passion.



George Murphy and The Black Donnellys: Ballad of Archie Thompson

[purchase]

One could notice that George Murphy and the Black Donnellys have included The Foggy Dew and Star of County Down on their album. These are two old chestnuts, and they have been done in corny versions too many times. But Murphy and Co also have versions of songs here by Bob Dylan and Pete Seeger, just to name two. So they are not going to descend into cliché. The songs here are all given an Irish accent, but there are also rock flavors, although the instruments are mostly acoustic. George Murphy's voice has a rough quality that makes the rock approach work well. Ballad of Archie Thompson is one of the quieter numbers, and it is also an original. The song has a wonderful traditional quality. The lyric presents a man who has been so long at sea that he longer has any place on land to call home. Now, as he gets older, he finally has cause to regret this. That is not my situation, but I found the song very moving.



Marita Brake: Bonnie and Her Bold Companion

[purchase]

Marita Brake, more than any other artist in this set, is the reason for it's name. Brake is not Irish at all, but she felt inspired to create an album of Irish-flavored songs. It may sound strange, but the results show that Brake has a real feel for this material. In particular, Bonnie and Her Bold Companion really sounds like a traditional ballad, complete with magical elements. But, like all of the songs on this album, it is an original. The arrangement is spare, mostly guitar and percussion, and that suit's the song perfectly, and shows off Brake's beautiful voice to the best advantage.




The High Kings: Boolavogue

[purchase]

The High Kings include in their ranks a Clancy and a member of the Furey family. Here is another version of Star of the County Down, as well as Whiskey in the Jar. But once again, we have a marker to let us know that this isn't an exercise in cliché. In this case, the unusual cover is Eric Bogle's Green Fields of France. What makes this album work is that the Four members of the band are fully emotionally invested in the songs. Boolavogue is one of those patriotic ballads the Irish do so well, and this is a wonderful performance.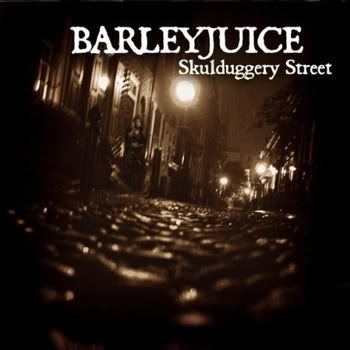 Barleyjuice: Molly's Girls

[purchase]

Barleyjuice is another matter. This is a punk-folk band, in the model of the Pogues. The songs here are drenched in alcohol. You can smell it as you listen to Molly's Girls. Molly's is a cramped pub, and you can see the closeness of the walls in your mind. I find it amazing that Barleyjuice gets the sound they do, considering that all of the instruments played on top of the drums and bass are acoustic. The blend of blues harmonica and accordion on this song is also a surprising delight.