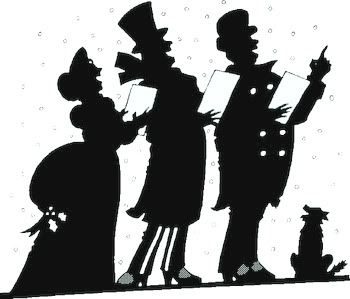 The time between now and the turning of the year is the season of visits. In a good year, every weekend is carefully divided between shopping expeditions and social obligations. Either someone has asked you over, or you have asked them. There are many opportunities to catch up with seldom seen family and old friends, but there are also new people to meet. This post is a musical version of this activity.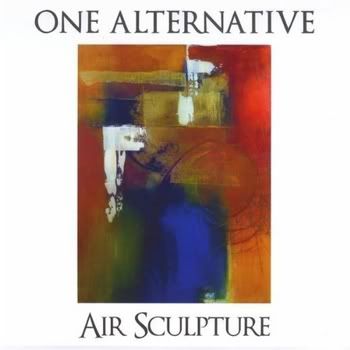 One Alternative: Consider the Source

[purchase]

Sometimes, you get invited to a friend's house, and there is someone you haven't seen in years, someone you lost track of and thought you would never see again. I met the three musicians in the original line up of One Alternative in 1987, at a small folk coffeehouse in New Brunswick NJ. I don't even know if I introduced myself, but I doubt they would remember me in any case. Jill Haley plays oboe and English horn, and Mark Oppenlander and David Bozenhard play acoustic guitars. The music they made had elements of folk, classical, and jazz. A year later, they were recording with additional musicians on electric bass and drums. The sound was heavier, sometimes too heavy, I thought. Still, I always wondered what became of them. I use a couple of services that connect musicians and bloggers, and I was pleasantly surprised recently when I was contacted through one of these services about the new One Alternative album, Air Sculpture. A drummer and bass player are now part of the regular line up, but the sound is better integrated. There is more of a jazz influence than there used to be, with improvisations in the midsections of songs that can be pretty wild. To give you an idea of where they are coming from, the two covers on this album are of songs by Weather Report and Frank Zappa. But Consider the Source is the song I have chosen, because it takes me back to the sound I first heard from them and liked so much. The song is entirely acoustic, and the rhythm section drops out of this one. The original trio casts a beautiful spell here. The interplay between these three musicians is a wonderful thing to hear. By the way, Air Sculpture is a generous package, with a full length CD of music, and a second disc with videos of a couple of live performances and a history of the group.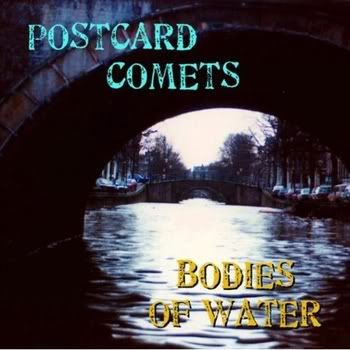 Postcard Comets: Drown

[purchase]

I have never been invited to an internet party, but there should be such things, and this would be the right time of year for it. At an internet party, you meet people you have only known up to now online. In person, the friendship could deepen as you learn more about each other. I met David Partridge of Postcard Comets on a forum on MySpace. Earlier this year, I featured a song from their latest album, Super Normaal. They have settled into an acoustic-based sound that works very well for them. Bodies of Water is their first album, and here they hit a 70s rock vibe that I wouldn't have expected to work, but it does. Drown has a great groove that gives the song its power. The song I chose from Super Normaal has a similar groove, but it works in a completely different way.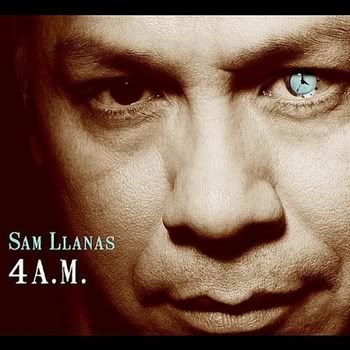 Sam Llanas: Fare the Well

[purchase]

At one of these holiday gatherings, you may meet someone who you have only known as part of a couple, but who shows you another side of himself now that he is single. The Bodeans were originally a four piece roots-rock band, but they withered to a duo. Kurt Neumann and Sam Llanas were writing all of the songs together. Both Neumann and Lllanas play guitar, but Neumann also adds a host of other instruments. For their albums, they would add whatever studio musicians they needed. Earlier this year, Sam Llanas left the "band", and now he has released his first solo album. For 4AM, Llanas is working in a full band again. Bukka Allen, who played keyboards on the last Bodeans album, is here playing accordion, and this gives the album a special feel. Llanas is making soulful rock here that borders on classic R&B. Fare the Well is a fine example. Lllanas' vocals on this album are the most emotionally invested performances I have ever heard from him.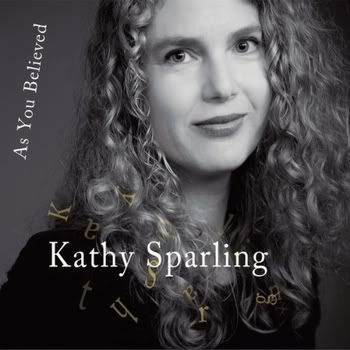 Kathy Sparling: Love Song

[purchase]

Somewhere during the season, you will meet someone entirely new. As You Believed is Kathy Sparling's debut album. On Love Song, Sparling shows herself to be a writer to keep an eye on. She is explaining to a lover why she doesn't want to marry him. It becomes clear that she loves him, and wants them to grow old together. No, her issue is with the rituals and hassles of a wedding. Sparling alternates between tender expressions of love and humorous descriptions of the potential wedding from hell. it's a wonderful juggling act, and Sparling pulls it off perfectly. Her performance here and throughout the album shines with sweetness and warmth. Sparling's main instrument is the ukulele, and she surrounds herself with a collection of musicians that swells to a folk orchestra at times. But even when the band includes eight other ukuleles strumming along with her, as it does on the song The Moon is Coming With Us, the music is rendered with a light touch that serves the songs beautifully.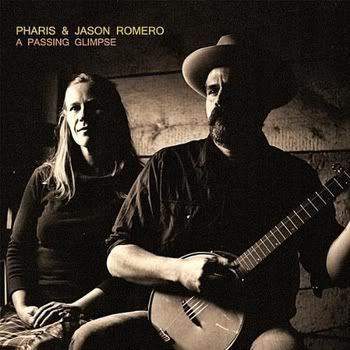 Pharis & Jason Romero: Lay Down in Sorrow

[purchase]

Of course, the one kind of visitor you only see at this time of year is a caroler. People you have never met show up at your door, and sing songs which are instantly familiar. Pharis & Jason Romero are not singing carols here, but their covers are old songs that evoke older, simpler times. They also perform original songs, but these have that same classic feel. Lay Down in Sorrow is a secular song that has the quality of a hymn. It is one of the originals here. The performances here are quiet but passionate. Pharis Romero plays acoustic guitar and sings, while Jason plays mostly banjo and also sings. One of the remarkable things about this album is the sound of Jason's banjos. A banjo usually has an almost abrasive or percussive quality, ringing out, and certainly not blending with only an acoustic guitar. But Jason gets a sweet, almost mellow tone from his instrument that I have never heard before. I believe he makes his own banjos, so that may explain it in part, but surely some credit goes to his playing. The result is a group sound that can be powerful when needed, but is always unified, and always heartfelt.