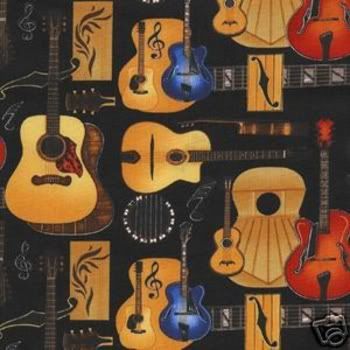 The image above is a work of fabric art from Fabrics From the Heart. See more images and purchase here

Take a little walk with me. I'm going to start in the land where folk music just barely recognizes that rock exists. Then, in a series of steps, I will arrive in another land, where rock barely recognizes that folk music exists. But this is a strange journey indeed. These two lands never acknowledge one another, and yet they share a long border. Up and down the length of this border, there is music. It may be folk or it may be rock, but it does not matter. The people of this border land call it music, and are content. Let's meet some of them.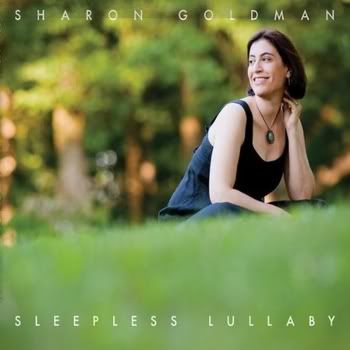 Sharon Goldman: Winter's Come Around Again

[purchase]

Sharon Goldman lives closer to the folk side of the border. Her voice is rich and warm, with a sweetness the rock natives disdain. But Goldman knows exactly what words to write for this voice, and how best to sing them. Winter's Come Around Again is a song of heartbreak. A different singer could turn this song onto a pathetic weepie. But Goldman sounds calm. The words tell us that she still hurts, but the performance gives us a woman who is learning to find consolation in everyday comforts. She is hurt, but healing. A performance more in a rock vein would miss this subtle emotional shading, and the song would suffer for it. Winter's Come Around Again, as performed here, is a fine example of a singer writing perfectly to her talents and sensibilities.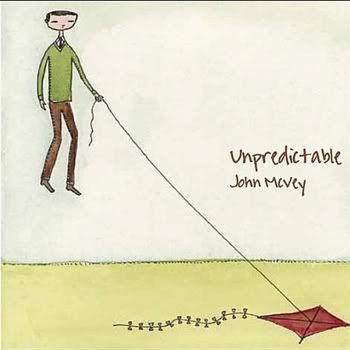 John McVey: The Crooked Way

[purchase]

John McVey lives further from the folk border, but still close by. The Crooked Way is a poetic description of the journey through life, and McVey delivers the song in a strong voice. The song was written by McVey with Peter Gallway and Annie Gallup of Hat Check Girl. In fact, I first heard the song as performed by Hat Check Girl. Both take the song at about the same tempo, but McVey's version feels faster. Where Hat Check Girl let the vocal float on a cushion of echoey instruments, McVey gives the song real punch. His version is declarative and passionate. Both ways are effective, but I think I prefer this. On the album, McVey does most of the writing solo, and he sings with great conviction. His arrangements are sometimes a bit softer than this, but his commitment to his songs never flags.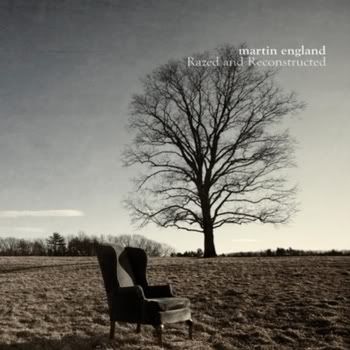 Martin England: Green Pine Grove

[purchase]

In this borderland of mine, one must be careful to stay on the path. Otherwise, you could veer into the realm of country music. Martin England threatens to do that. His album has banjo and pedal steel in places, and his vocal delivery is derived from country. But England is too literate a writer for country, and his arrangements vary enough that we can keep our path in sight. Green Pine Grove is a breakup song, but a subtle one. The narrator's feelings are echoed in the images of nature around him, and those images are the main subject of the lyric. The arrangement is also subtle. A strummed acoustic guitar is joined by a bass and drums quietly played with brushes. There is also a hushed electric guitar part that you could almost miss. Martin England makes just this work beautifully.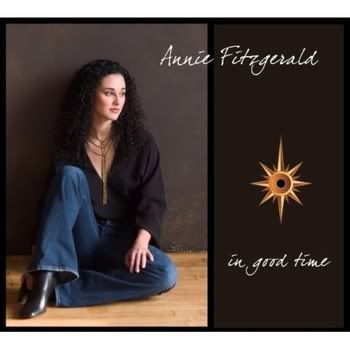 Annie Fitzgerald: Another Sad Love Song

[purchase]

We are getting closer to rock country, but, as Another Sad Love Song starts, you may think that we got lost somewhere, and that we have returned to folk country. Be patient. Yes, the song opens with acoustic guitar and mandolin, but once the full band kicks in, you will see that we are still on course. There is even an electric guitar solo near the end. More than anyone else in this post, Annie Fitzgerald belongs to this borderland of ours. She can go from folk to rock in the space of a single song, and have it make perfect sense. She expresses emotion by putting more or less air in her voice, and this technique works for her on both louder and softer passages in the music. Another Sad Love Song would be a breakup song, except that the couple doesn't break up. Instead, they play the same emotional scenes over and over again. Fitzgerald shows both her intelligence and her empathy for her characters beautifully with this one.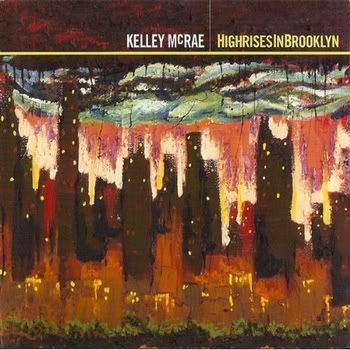 Kelley McRae: Long Walk Home

[purchase
]

Kelley McRae takes us almost over the border into rock country. There is a strummed acoustic guitar on Long Walk Home, but you have to listen closely to hear it. Before the song is done, you will hear electronic percussion and noises. The vocal here has far more in common with Sarah McLachlan than Joan Baez. But other songs on this album have acoustic guitar as the only instrument. Indeed, acoustic guitar is the only instrument McRae plays on the album. She does not change musical genres in a single song, as Annie Fitzgerald does. But Kelley McRae shows a wide stylistic range on this album. She also shows that a big sound suits her just fine, but she can also be subtle. Long Walk Home has a chant-like quality to it. The "home" in the title is as much an idea as a physical place. The lyric is an accumulation of details about this idea, as it draws nearer. The mild distortion at the end reinforces the idea that the nature of "home" changes in our minds the longer we are away from it. The song perfectly captures McRae's gifts, both as a songwriter and a performer.