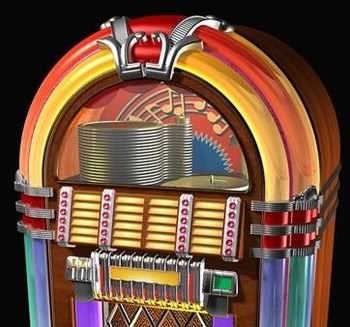 Here are five fine examples of "pop music" by five artists you may well not have heard of. How can this be? Isn't "pop" short for "popular"? Well, yes, but unpopular music can still be "pop", as I see it. And not all music that becomes popular is pop music.

Think about it. Pop music can be made in country, grunge, folk, or even the ska genre. "Pop" is not a musical genre. It is instead an approach to making music. The idea in pop music is to take the limitations of a genre, and work within them to create well crafted songs. These songs are bound by the rules of the genre they represent, and this gives the listener the comfort of familiarity. But that should not mean that the song lacks emotional resonance. Too much pop music leeches out the emotional content of a song altogether. The great trick is to preserve the emotional content of a song, but comfort the listener by placing it in a familiar context. Put another way, pop music done well must be finely crafted, but the artistry of the performers must also be there. The ability to balance craft and art is what makes great pop music. Let me show you what I mean.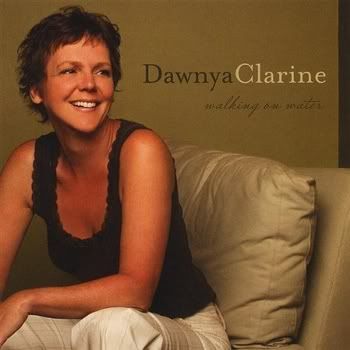 Dawnya Clarine: He's a Cat

[purchase]

He's a Cat is the perfect place to begin. Here is Dawnya Clarine, solidly within a pop-jazz zone, wishing she could break out and do something wild. The song can be taken as a statement on her own artistry. Elsewhere on this album, Clarine's band provides her with a light fusion jazz backing to sing with. Walking on Water does not take many musical risks, but Clarine and her band show a rock-solid commitment to this music. Most of all, Clarine's vocals really put this one over.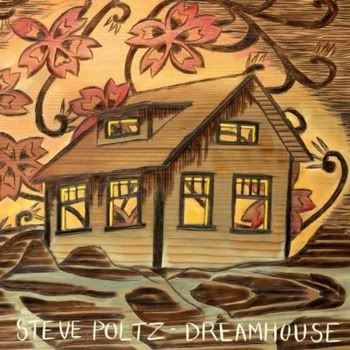 Steve Poltz: License Plate Eyes

[purchase Dreamhouse and other Steve Poltz goodies here]

Take a sunny. optimistic lyric. Add a strummed acoustic guitar, and a band, plus some sound effects and a little reverb on the vocals, and you have one of the most derided forms of pop music ever: psychedelic folk-rock, as done in the early 1970s. There are artists nowadays who present this kind of music in an ironic manner, but Steve Poltz is not one of them. He plays it straight here, and what shines through is his complete belief in the material. You can make as much fun as you like of Poltz's 1970s counterparts, but the best of them meant every word, and they offered hope and comfort in a very difficult period in history. The world could use that kind of offer now, and Steve Poltz provides it.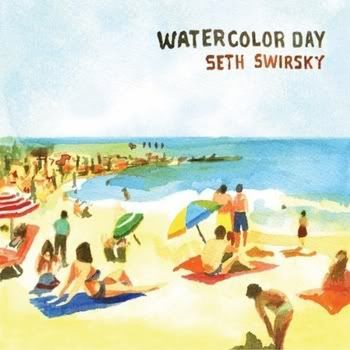 Seth Swirsky: Summer in Her Hair

[purchase]

As Summer in Her Hair opened, I was reminded of the singing of Elliot Smith. But, soon enough, we are in Burt Bacharach/ Hal David territory. Summer in Her Hair is an innocent paean to a beautiful woman, and the song has strings, brass, and I think there may even be some woodwinds in there. What is remarkable is how natural Seth Swirsky makes this all sound. All of this instrumentation never comes close to overwhelming the song. Swirsky delivers a fine vocal and really puts this one over.



Jordan Galland: Search Party

[purchase]

Jordan Galland remakes 1980s dance-pop here. Search Party has a coolness, an aloofness, that was so popular in those days. Galland, however, does this without featuring synthesizers. Here are regular drums, bass, guitar and piano. There is also a braying trumpet part that gives this a wonderful edge. Galland's vocal, complete with reverb, is perfect here. What is clear from this song is that Jordan Galland loves this kind of material, and he completely does it justice.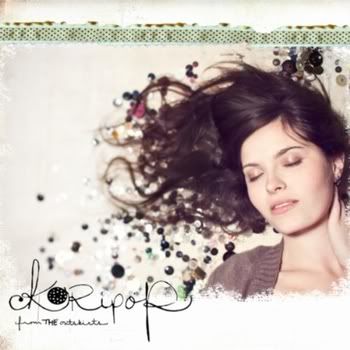 Kori Pop: Shooken Up

[purchase in digital or "tactile" format, (you'll see what I mean when you get there.)]

Naturally, if you have music by an artist named Kori Pop, and you're doing a post on Pop music, she has to be included. All kidding aside, here's how it works. R & B music these days is distinct from the rhythm and blues music of the past, and I will have more to say about that in a future post. Kori Pop creates a minimal groove and sings over it. In this, she reminds me of Sade and Erikah Badu. The groove here is made by acoustic guitar, drums and bass, with splashes of piano for color. It's a great sound, but Pop's vocal is the highlight, as it should be. Pop sings in a breathy alto, and she clips her phrases at the ends of lines for emotional effect. It's a device that she knows exactly how to use, and it means that this one really hits home.

Call for Help: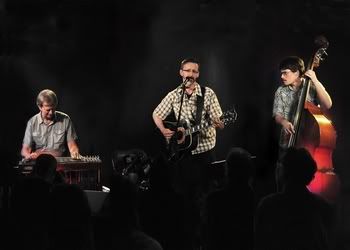 String Bone: Midnight Train

[Listen to more String Bone songs here]

[Donate here]

[purchase nadir here]

Barry James Payne is raising money on Kapipal to make his next album Take Hold of the Line. His band is String Bone. Kapipal looks at first like Kickstarter; there is a goal amount, and a time limit for the end of the drive. But Payne will receive whatever money is raised, whether or not he makes his goal. Kapipal is not specifically designed for music, or even for arts projects, so I have provided a link where you can hear more of String Bone's music. What you will hear is solid Americana. Payne has a low-pitched voice that he uses for quieter numbers, and also a higher pitched voice for the louder songs. Remarkably, Payne can achieve a full range of emotional expression in either voice. The writing is as good as any I have heard in the Americana field. My comments here are based on listening to String Bone's first album, called nadir. I want badly to hear the new one. Please do whatever you can to help Barry James Payne get Take Hold of the Line made. Thank you.

Updates:

As I write this, Daniel Levi Goans has 9 days left to make his goal on Kickstarter, or he gets nothing. From what I've seen, that could be enough time, if enough people want to help. Still, an angel or two capable of making a large donation would really help. Goans, to remind you, is a folk artist, and a solo act with the ability to make you hear a full band. Hank you for whatever you can do.

Since I last reported on them, Allison Tartalia, Leannan Sidhe, and Urban Sun have all successfully completed their fund drives. Congratulations to all, and thank you to al of my readers who were able to help. Unfortunately, The Scarlet Furies were not so lucky. They missed their Kickstarter goal, so they do not get paid. I will be getting in touch with them to find out what they want to do next. I will pass that information on to, as appropriate, when I have it.