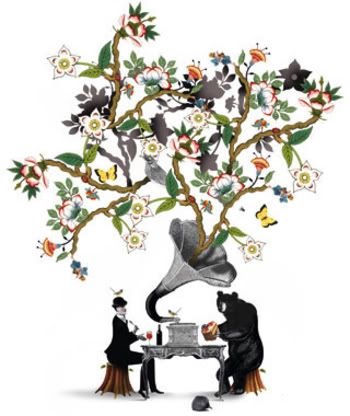 Look at the top of this blog, and you will see the words, "new discoveries and old favorites". The new discoveries are always exciting, but it occurs to me that I have been neglecting the old favorites. These are the artists and songs that formed my musical tastes in the first place. These songs spoke to me early on, and gave me my standards of what a song can and should be. One post is not sufficient to give you a full picture, but let me share a few examples.

Grateful Dead: Friend of the Devil

[purchase]


The Grateful Dead were my first favorite band. At my age, it could have been the Beatles as it was for so many of my friends. It could have been the Jackson 5, but I never really liked them. There were many other choices then, but for me it was the Dead. Jerry Garcia didn't always sing on key, but I always felt, listening to his voice, that he was a good friend. And he told me stories of the West, of flawed heroes and sympathetic scoundrels. I think that my life-long love of folklore may have started with the Grateful Dead. Later, I would appreciate the diverse musical genres that made up the Dead's sonic pallet, but, on first hearing, I just knew that the music was exciting and the words took me to another place.

Jackson Browne: Fountain of Sorrow

[purchase]


I have not neglected to cover Joni Mitchell here. Jackson Browne was the other artist who shaped my early ideas of what personal songwriting could do. Like Mitchell, Browne's songs are poetry, and Fountain of Sorrow rang especially true for me when I first heard it. The imagery and use of metaphor here sounds perfect to me.

Bonnie Raitt: Give It Up or Let Me Go

[purchase]


By the time I first heard Bonnie Raitt, I already knew a thing or two about the blues. First the Rolling Stones and then Eric Clapton with Cream sent me off in search of their influences. I found this rich musical heritage from Chicago, and I thought I was an expert. Raitt taught me otherwise. I think I had heard a slide guitar before, but only plugged in. And I had never heard such an unusual combination of instruments before. Also, I had barely heard any female blues artists at all. So Raitt taught me about arranging, and that no instrument was off limits. By and by, I would learn about the blues sounds that came before World War II, but first I would enjoy the richness of Raitt's performances. Give It Up or Let Me Go is a fine example of all of this.

Lyle Lovett: Family Reserve

[purchase]


When the three previous songs came out, Lyle Lovett's music was a long way off. Before him, Tom Waitts and Randy Newman had already shown me that there was a wider range of subjects available for songs than I had known. And either of them could have been in this post instead of Lovett. But Family Reserve also has a spiritual element that neither Waitts nor Newman do as well. This is a song about death of course, but it is also an expression of faith in a hereafter where family and old friends await.

Spotlight Song of the Week: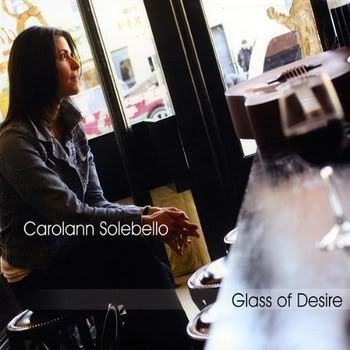 Carolann Sollebello: Papa's Mandolin

[purchase]


Of course, the Spotlight Song of the Week is always a relatively new discovery. But this is about as close to an old favorite as I can get in this space. A quick look through the archives reveals that I have never had a song here by Carolaan Sollebello before. But she has been part of Red Molly, who I reviewed here twice. I had the pleasure of meeting them at the Falcon Ridge Folk Festival, and I heard the announcement of the worst-kept secret of the festival: Carolann Sollebello is leaving Red Molly. They will carry on with a new member, and Sollebello will resume her solo career, while staying close enough to home to be with her family. I caught a solo set by Sollebello at one of the after parties at the festival, and I especially loved Papa's Mandolin. The song is filled with love, and describes Sollebello's inspiration for being a musician. I am pleased to be able to present the song here, and I look forward to reviewing Sollebello's next album.